Remember your linens! You'll need to supply your own when staying at either a cottage or cabin at Camp Cardinal.
Bring everything you would use when making up a queen-sized bed at home. The cottages also have two twin-sized bunk beds and a sofa that pulls out to a full-size bed. Remember your linens for those – sheets, blankets and pillows. The cabins are the same as the cottages in terms of bedding sizes minus the pull-out sofa.
Also, bring towels and washcloths. It's always a good idea to tote along more than you think you'll need, especially if you don't plan on doing laundry.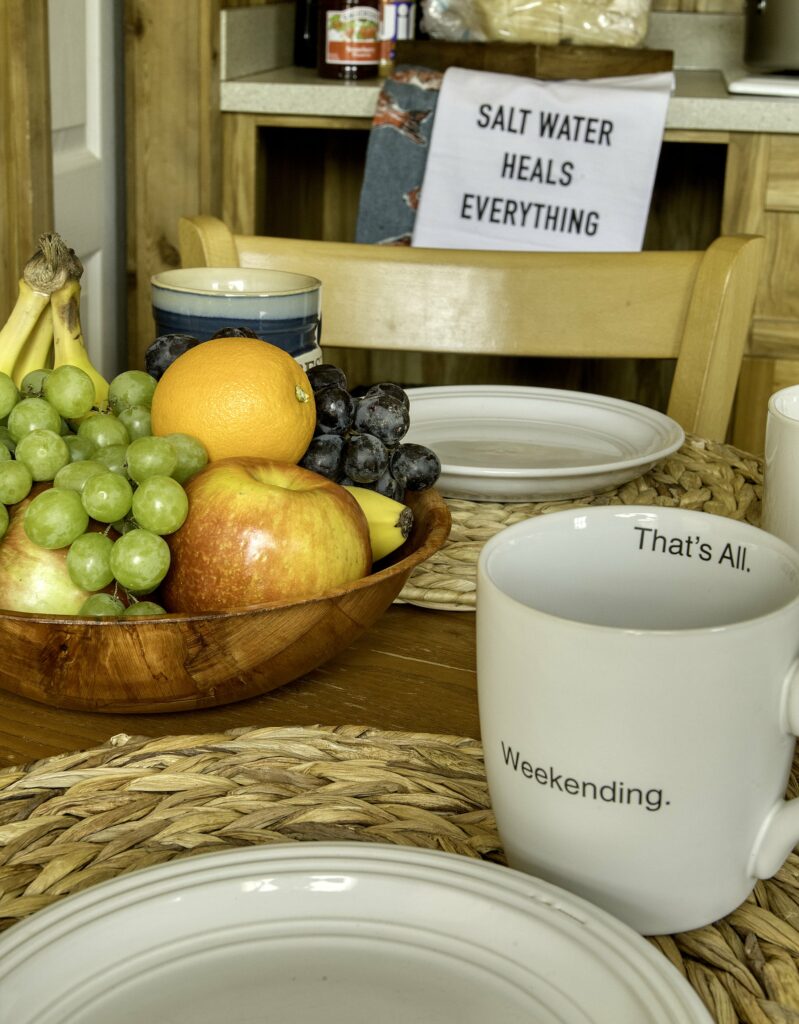 The cottages have a kitchenette stocked with dishes, silverware, utensils and pots and pans along with a full-sized fridge, a stovetop and microwave. If you are planning to use the charcoal grill, you'll want to bring everything you need for that, including a mitt. Fire rings are also available when you stay in the cabins and cottages and wood is for sale at the General Store.
Cabins only have mini fridges and a microwave, so you will need to bring anything you need to cook outdoors. Both cottages and cabins have a coffee maker and supplies for that. Cottages have ceramic cups whereas the cabins only have paper ones.
Hand soap is available but bring all other essential toiletries and anything you need to clean up dishes. Enjoy your stay at Camp Cardinal's cottages and cabins and remember – don't forget those linens!