Camp Cardinal RV Resort offers accommodations for all types of campers. Whether you own an RV, prefer the comfort of a cabin, or like to get closer to nature in a tent – we have the right spot for your next trip. And of course – there's so much to do at the park!
Looking to stay awhile?
We offer seasonal RV sites too.
Staying with a group?
You'll want to check out our popular Quad sites.
Make Camp Cardinal your home away from home this year!
Barrier-free Waterfront Cottages
Back-In sites are full hook-up sites with water, 20/30AMP electric, sewer, and cable. Trailers and RVs must be backed in to these sites. The lengths of these sites vary. All back-in sites can accommodate a 30′ camper and some will take up to a 36′ camper. These sites also have a fire ring and picnic table. Water
Electric (20/30amp), Sewer, Cable, Picnic Table, Fire Ring, Maximum RV length: 30′ – 36′, Pets welcome.
Pull-Thru sites are long full-hook up sites with water, 20/30/50AMP electric, sewer, and cable. The majority of these sites are graveled and can hold any Big Rig, including those over 45′ long. A mix of shaded and open Pull-Thru sites is available. These sites also have a fire ring and a picnic table.
These sites are Back-in sites. Back-in Bark Park sites are a fenced in patio sites that include Picnic table, fire ring, and full hookups. Can accommodate up to a 36' Camper and are 30/50 amp.
Patio Pull Thru sites offer the same amenities as a standard Pull Thru: water, 20/30/50AMP electric, sewer, cable, and picnic table. In addition, Patio Pull Thru sites have a concrete patio with a charcoal grill and an upgraded fire ring.
We know that friends and family make the camping trip, so we created Buddy Sites. These are pairs of sites that allow the campers to face each other. These sites are booked as one site for 2 campers, with a base rate for 4 adults and up to 12 children.
The more the merrier! This is group RV camping at its best. The Quad Site is one large area with four 50AMP Patio Pull Thru sites situated around a communal fire pit. This site is booked as one site for up to 4 campers, with a base rate for 8 adults and up to 24 children.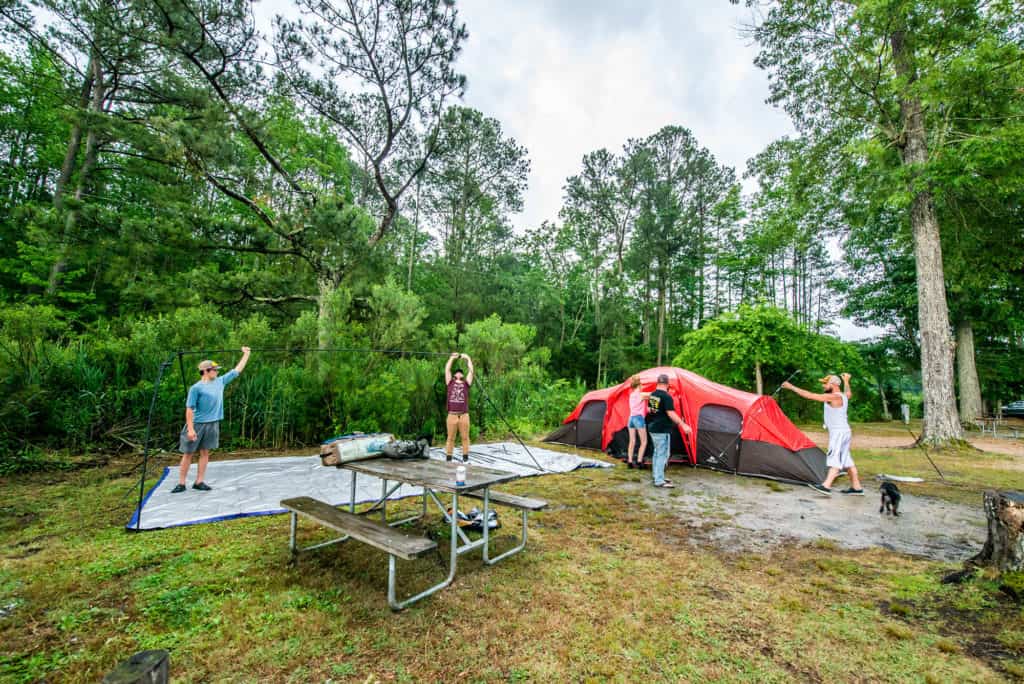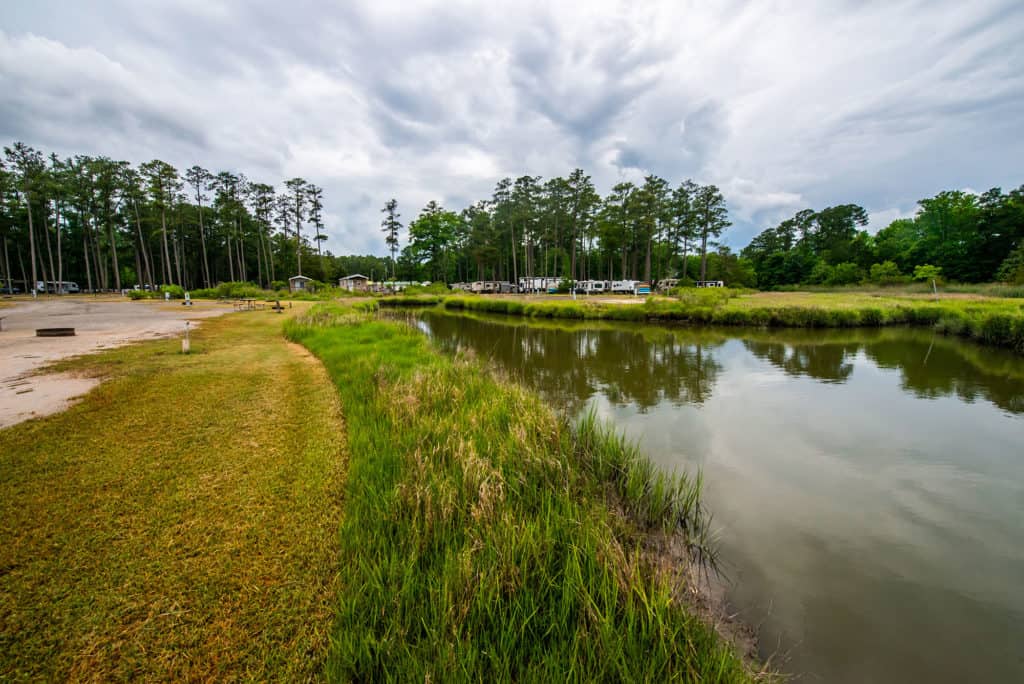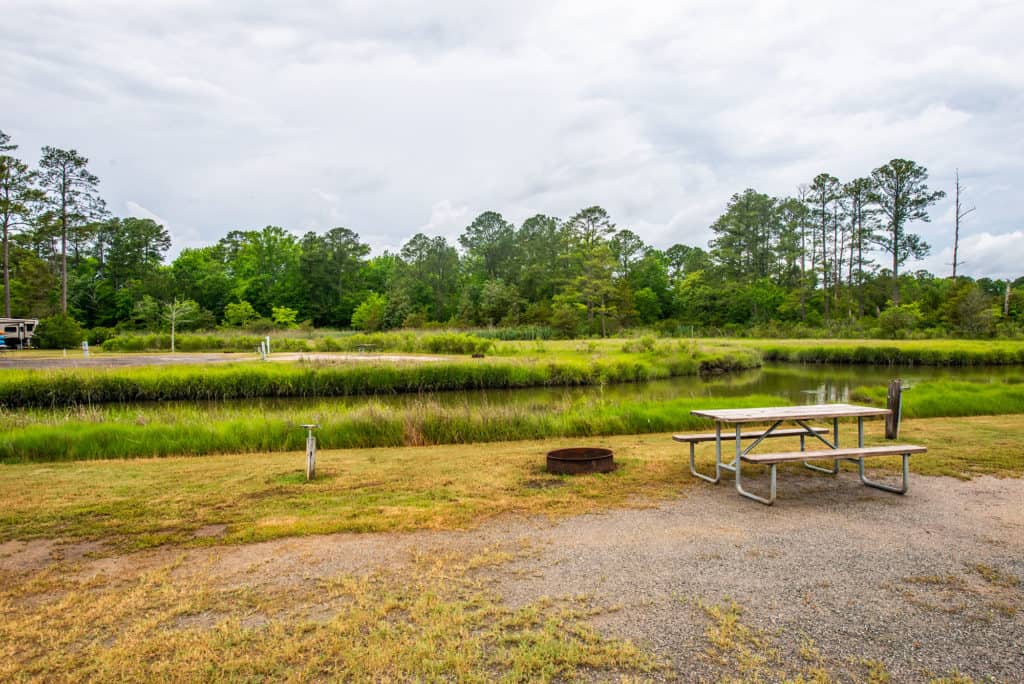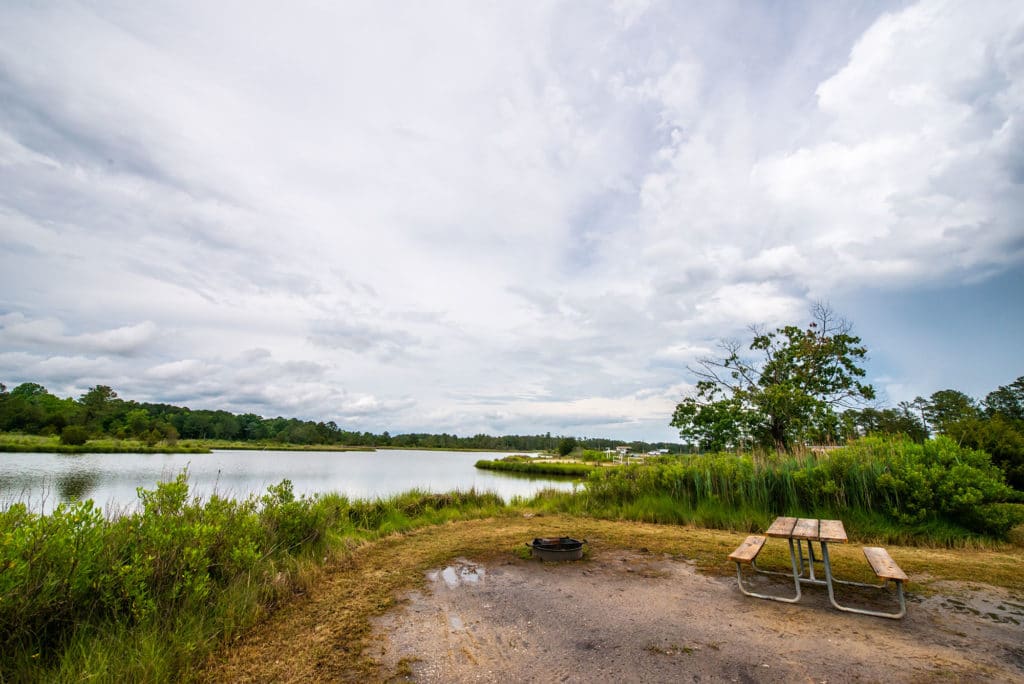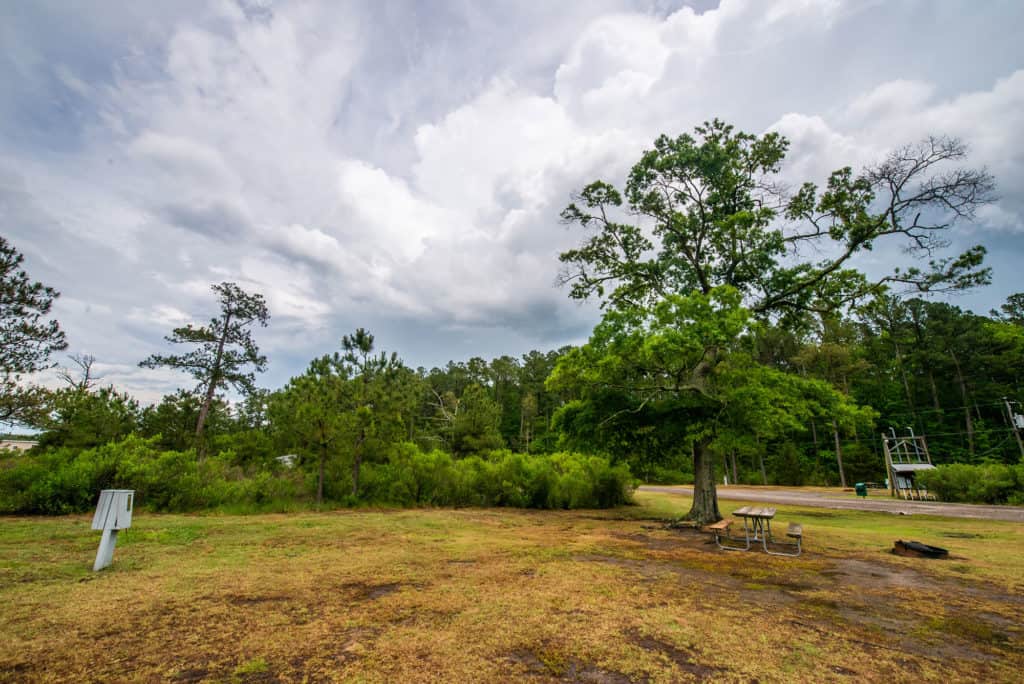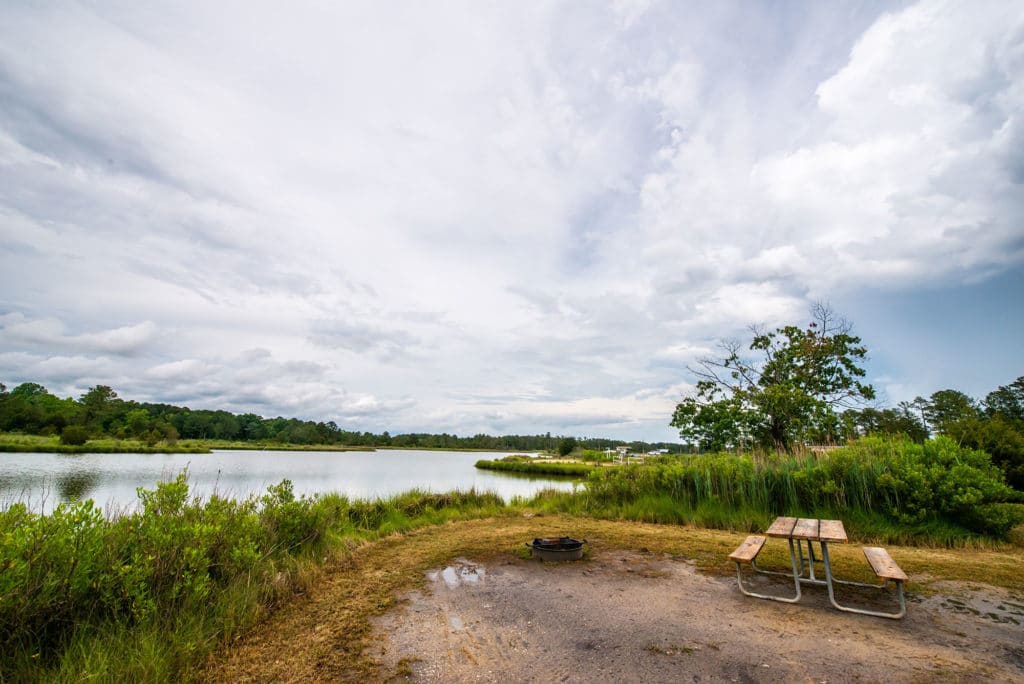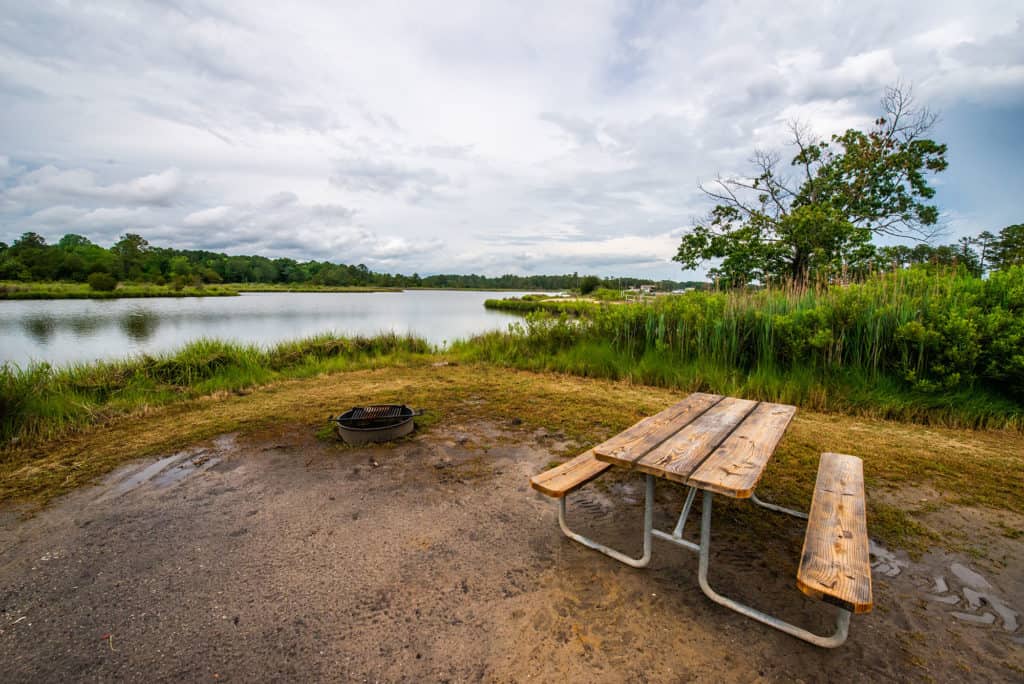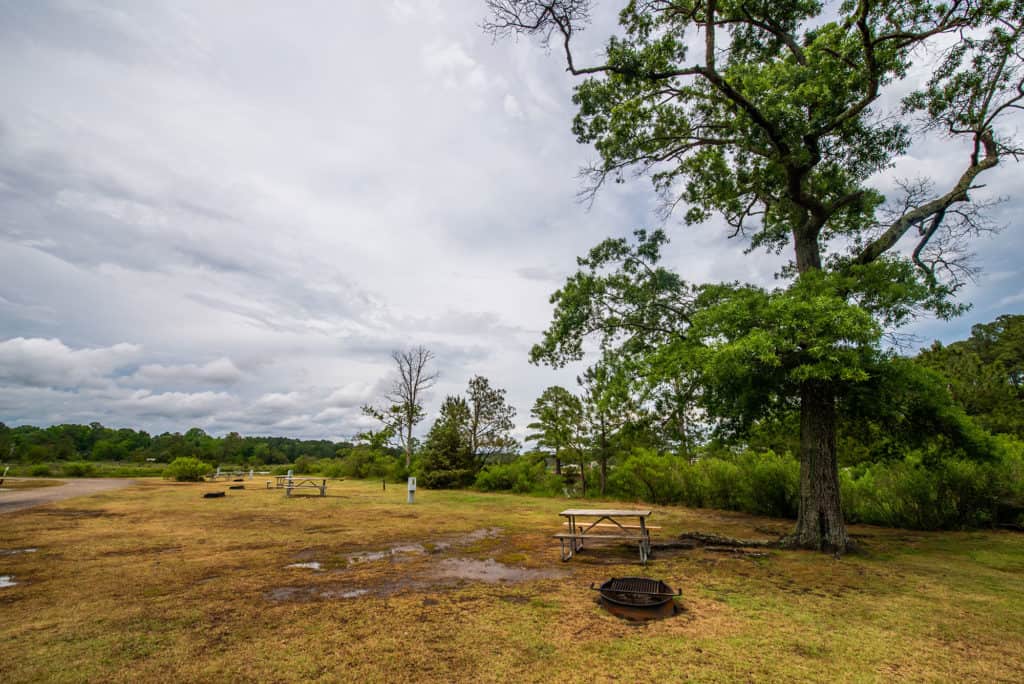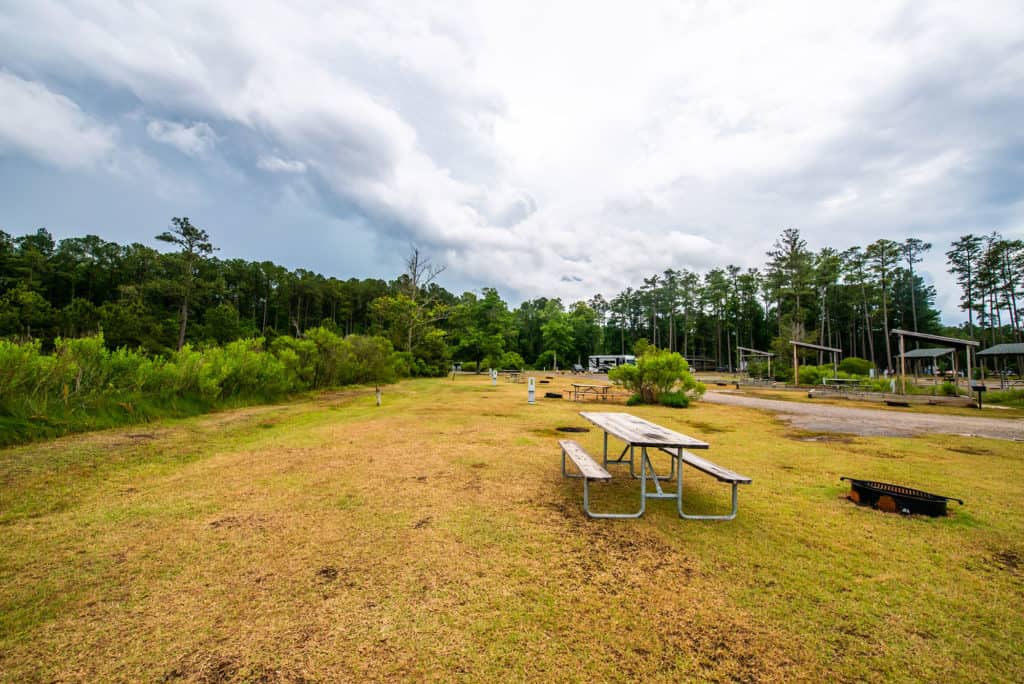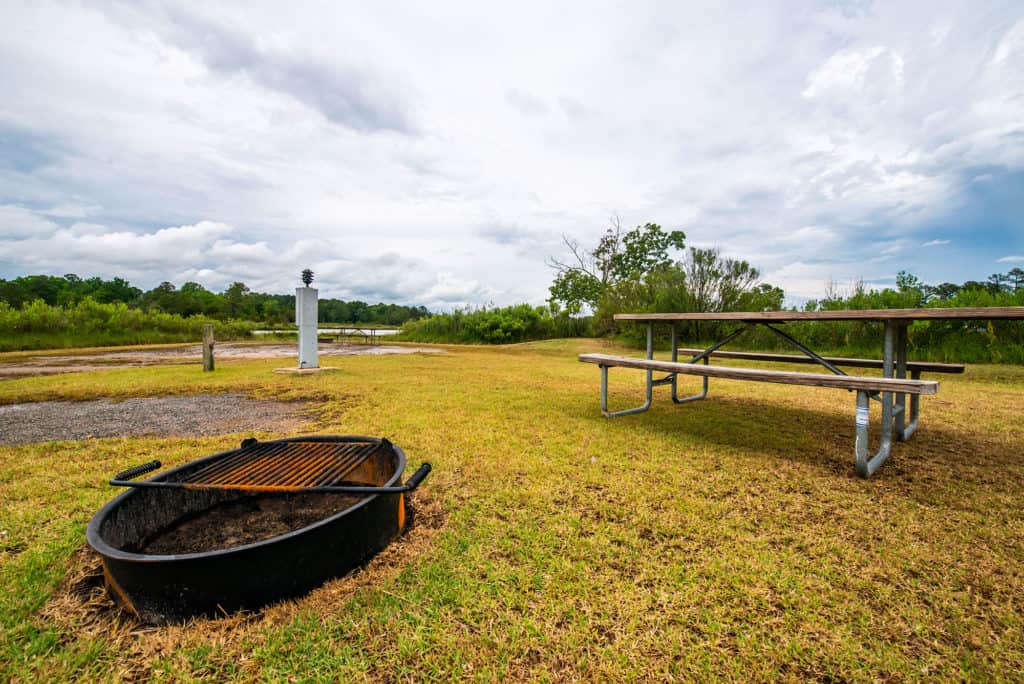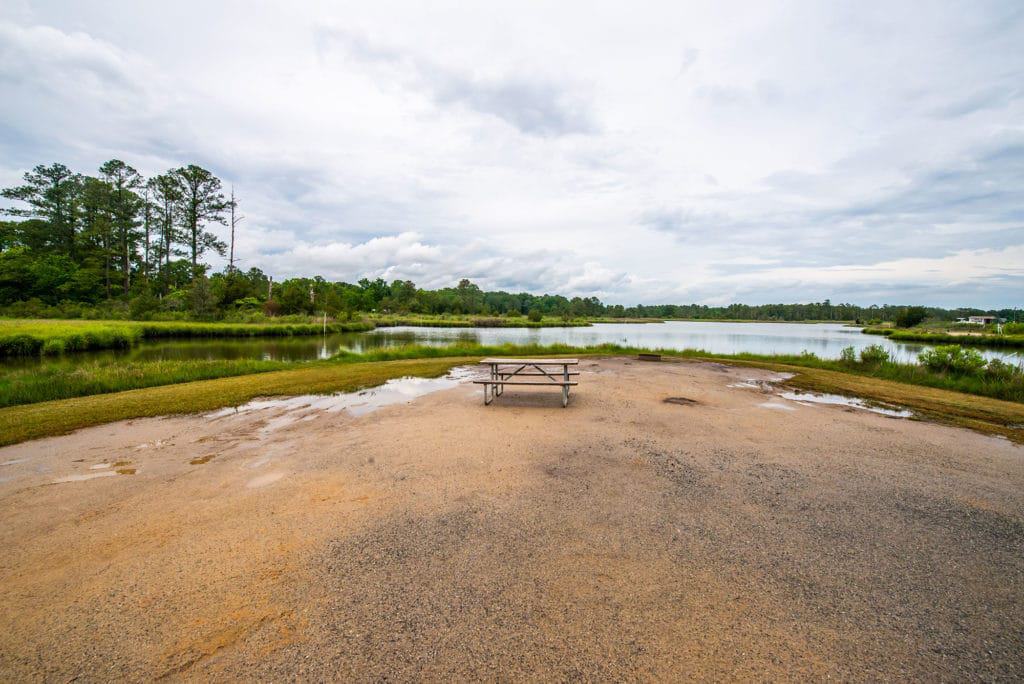 Our tent sites are located by the Severn River and many are waterfront. Please be aware that the Severn River is tidal. Tents should be pitched as far from the bank as possible to avoid getting wet at high tide. Due to tidal conditions in the fall season, tent sites may not be used after Labor Day weekend. Tent campers are welcome in September and October; simply book a full hookup RV site and list your RV type as tent.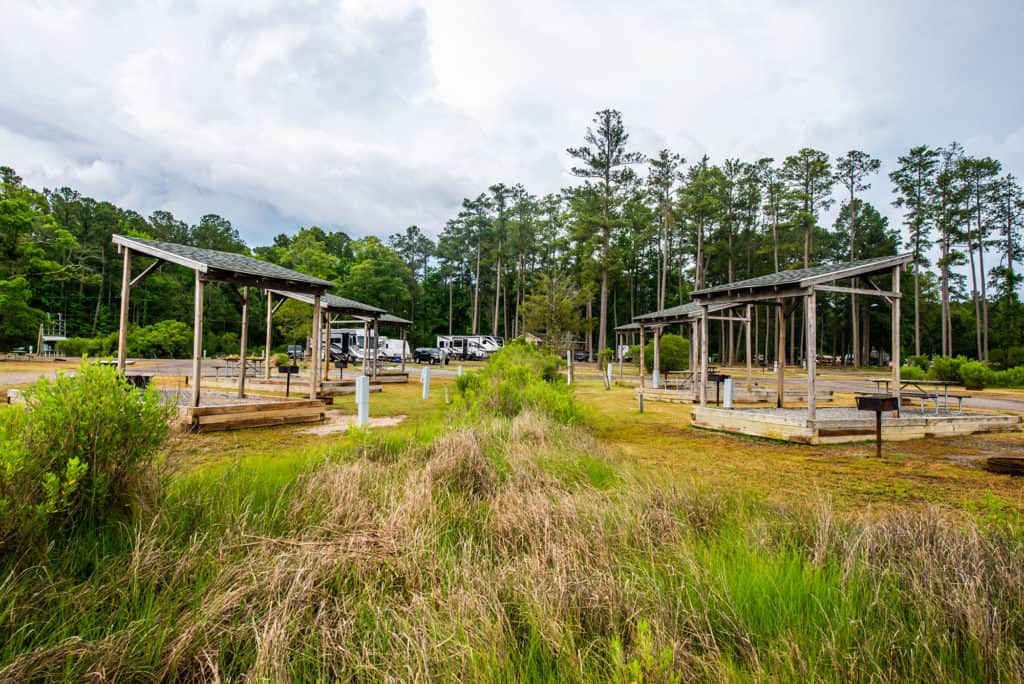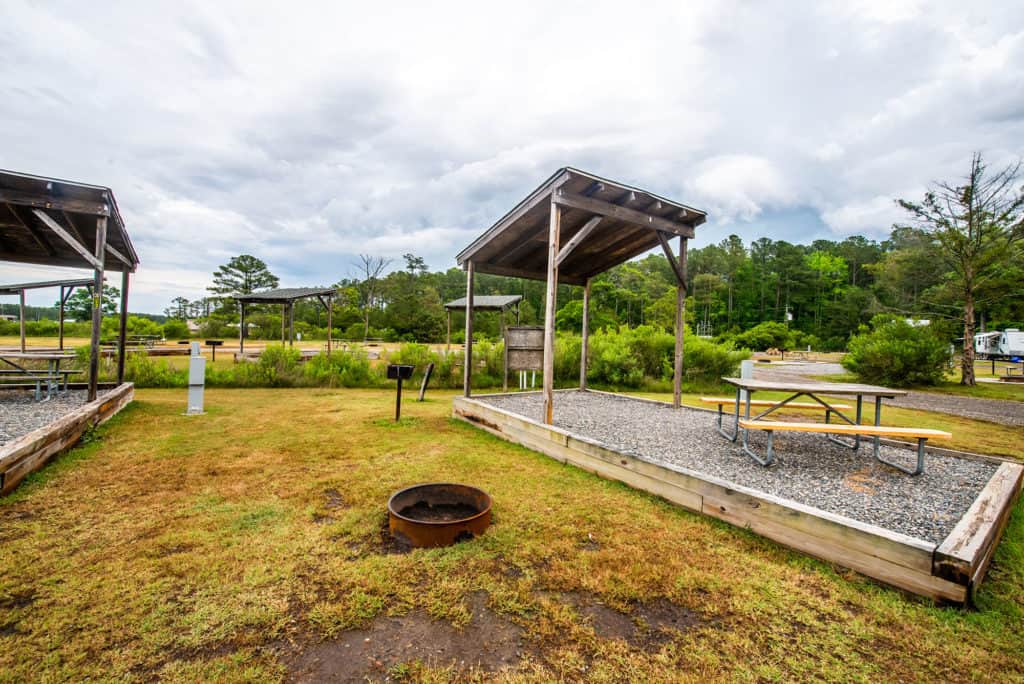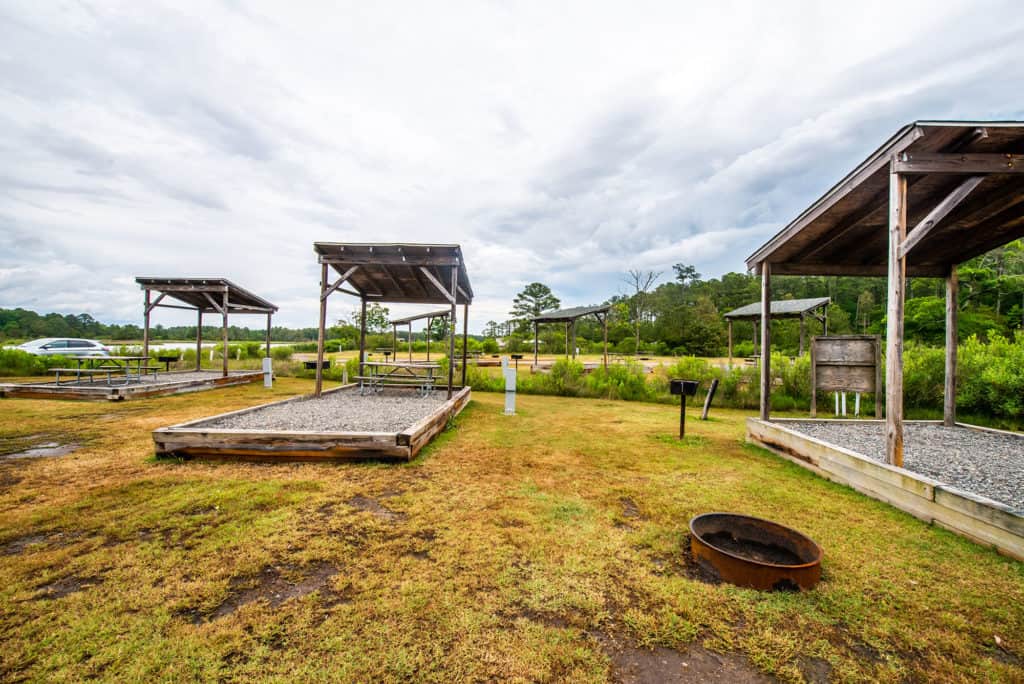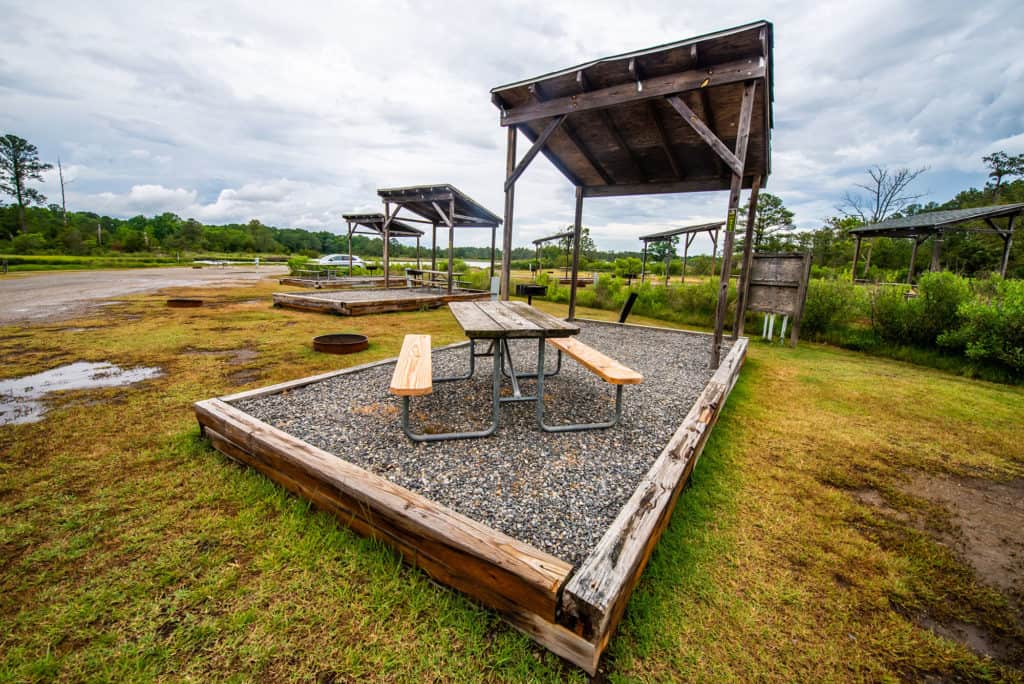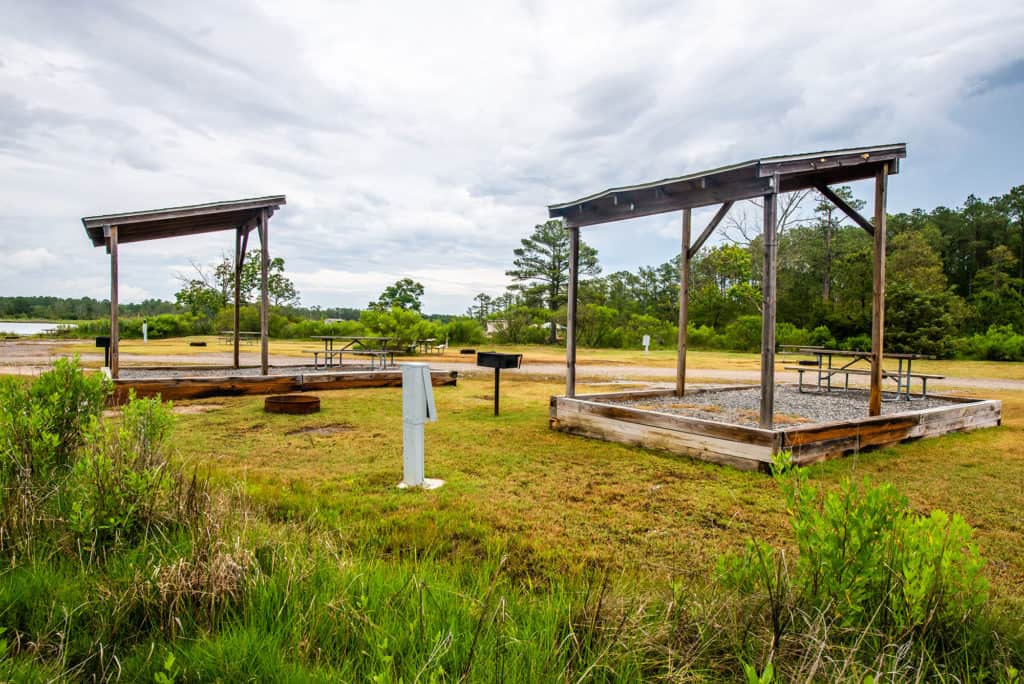 These sites are a step up in the world of tent camping. Each site features a 10′ x 20′ raised platform filled with pea gravel and a lean-to roof to provide shade. The sites have 20/30amp electrical and water hookups, and also have a fire ring, picnic table, and a charcoal grill. These sites are for tents only.
The Family Camp is your home away from home here at Camp Cardinal.
The spacious 2 bedroom and 2 full bath unit have everything you need to enjoy the outdoors without all the headaches. The family Camp has a full-sized kitchen with a gas range, microwave, full-sized refrigerator, and dishwasher. The master suite includes a queen-sized bed and a twin-sized bunk; the secondary bedroom contains a full-sized bunk bed. Bed linens, kitchenware, and towels are all included in your stay in the Family Camp. Outside you can enjoy the large firepit, hammocks, and porch swing.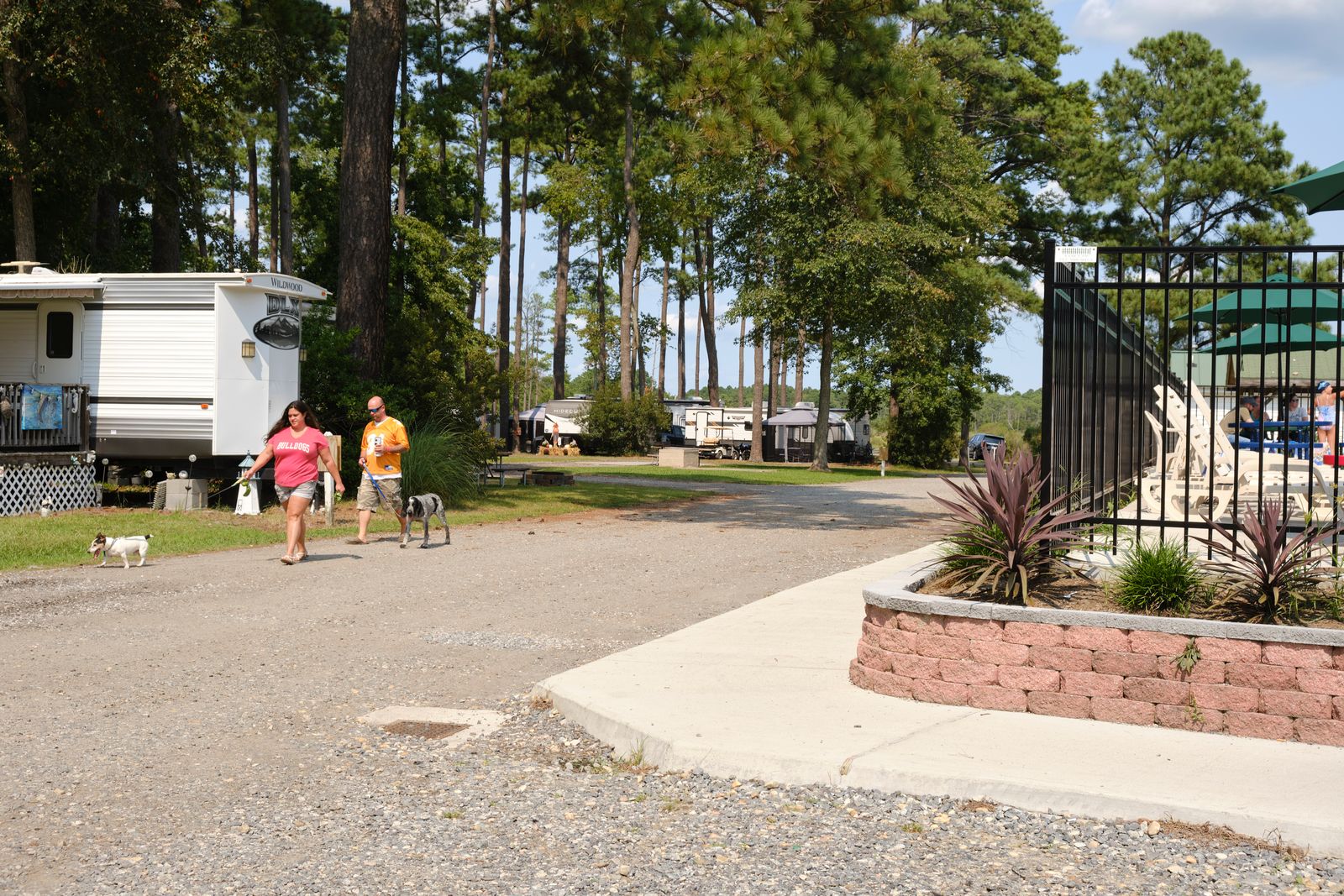 We are a popular spot for guests looking for a seasonal RV site. Enjoy the convenience of keeping your RV at Camp Cardinal all season for one rate. Call us for more information!