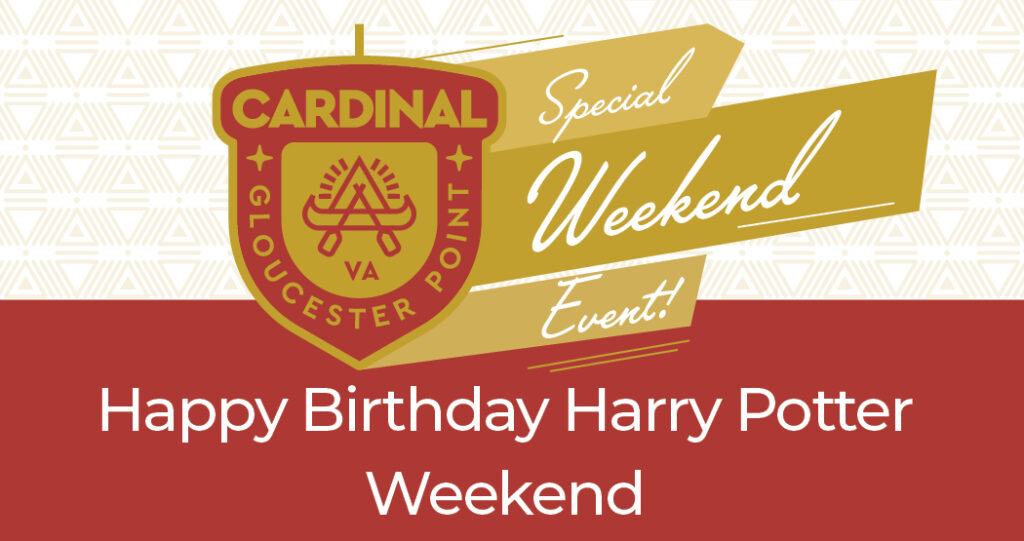 It's a weekend all about Harry Potter…and his birthday!
When you come to visit this weekend look forward to getting sorted into your specific "house" by our very own sorting hat, hunt for the golden snitch, and see a demonstration of magic.
We'll also have a chance for you to get a photo with one of your favorite Hogwart's residents and teachers!
See WAYS TO STAY and get started booking here.
Camp Cardinal
804-642-4316