You're at Camp Cardinal and you brought your kayak or canoe with you to enjoy along the Severn River. If you're up for an excursion of a completely different sort and don't mind being on the water for a few hours, consider this your invite to experience the Paddle and Pub Crawl courtesy of Virginia Coastal Wilds.
The gist is you paddle, whether in your kayak or canoe or on a stand-up paddleboard, enjoy some local fare at a spot you've chosen ahead of time and paddle back to your launch point.
Here's the DIY instructions for a unique day on the water.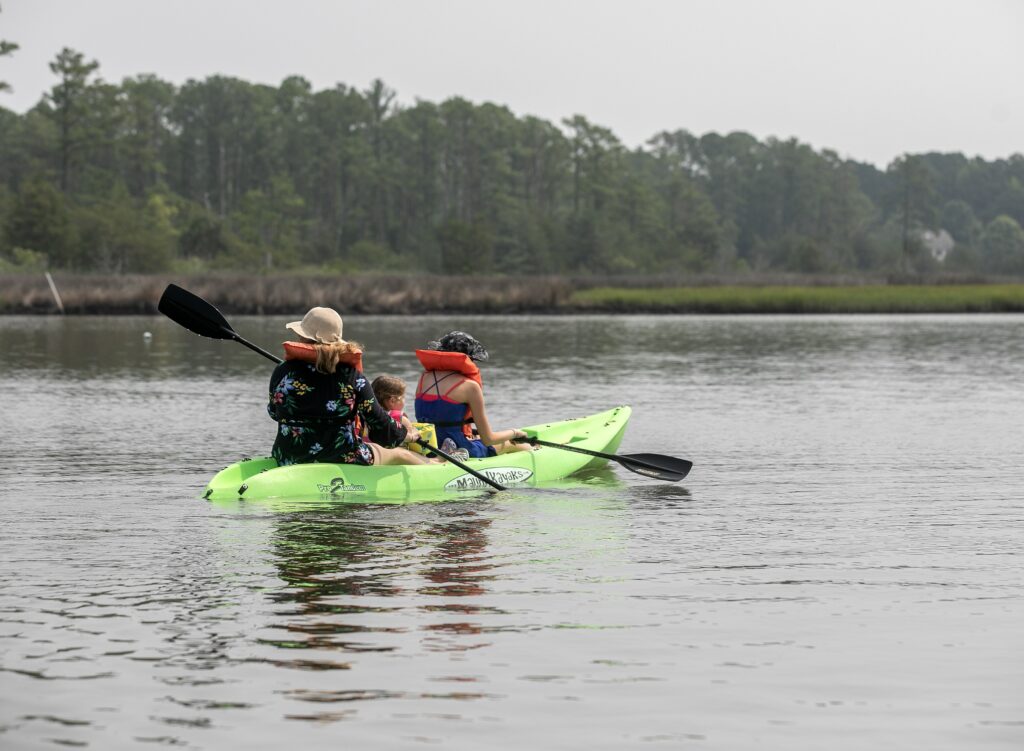 Select a spot to launch using this interactive map that's broken down into beginner, interactive and advanced options. By all means, go with a beginner route unless you've spent a lot of time paddling on the water.
Review the safety tips before you go and bring a whistle, PFD (life jacket) and first aid items.
It's possible to pick a spot where you can dock and dine and paddle back without having to depend on a vehicle once you arrive at your destination. For example, you can dock and dine at Hole in the Wall, located just over the Gwynn's Island bridge in Mathews. YROC Coastal Bar & Grill, located in the Yacht Haven Marina is close to camp. Browse the options on the Paddle and Pub Crawl page.
Once you're fueled up, you'll have the energy to paddle back to your launching point. Be sure to check the tides and leave well before dusk.
Virginia Coastal Wilds would love it if you shared the experience on your favorite social media platforms using the hashtag #VaCostalWilds.