Tent camping at picturesque Camp Cardinal along the banks of the Severn River is a splendidly rustic experience. But you still need to pack for it.
For starters, don't forget a tent! As you can imagine, you can put considerable time and thought into tent shopping and all sorts of local outdoors shops can help you with that. If you've never camped in a tent, consider renting the first time. Do a dry run the weekend before your camping trip so you're comfortable setting up your tent at Camp Cardinal. Typically, as roomy a tent as you can afford is the best option. Make sure you pitch your tent as far from the bank of the river as possible to avoid getting wet during high tide.
Don't forget your sleeping bag and sleeping pad. Ideally choose a 3-season bag so you're ready for any unusual temperature drops. You might think you can toss the bag on the ground and get some shuteye, but a sleeping pad not only provides comfort but insulation. Consider a cot if you don't want to lie on the ground. Bring plenty of pillows to keep you comfy, too.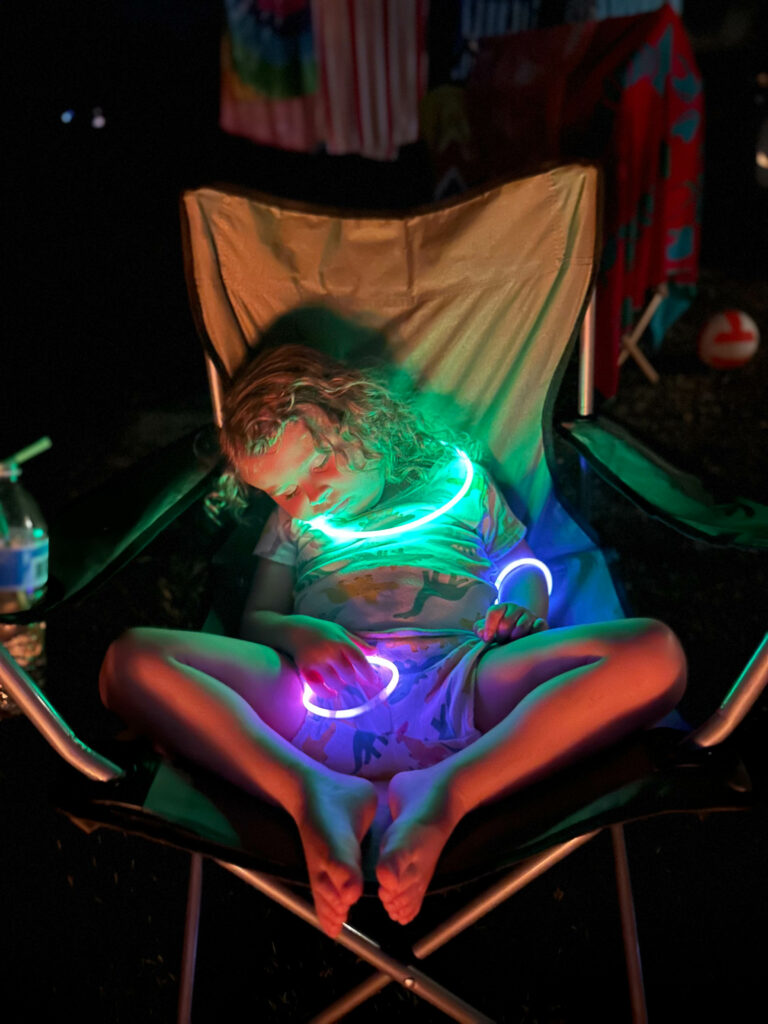 Let there be light! As lovely as moonlight and stars are, you'll want more than just a flashlight for your tent. Lanterns with bright beams are ideal. Make sure your lantern is waterproof with good battery life. If there are two of you, have at least two lanterns. Many come with rechargeable batteries and power packs that can also be used to charge a phone. Headlamps are also a nice extra because they allow your hands to be free.
Even if you don't plan on cooking much, have a cooler stocked with food and drink. You can never have too much extra ice and water. If you do plan to cook, tote along a two-burner propane stove with a couple of extra fuel canasters and a lighter. Do a dry run at home to be sure everything is in proper working order. You'll want to bring utensils, pots and plates, condiments, napkins – remember if it's not disposable, you'll need supplies to wash your dishes, including a scrubber, biodegradable soap and two washtubs – one for dirty dishes and another for clean ones. Remember food storage containers and trash bags. If you have canned goods, don't get stuck without an opener! Paper towels and oven mitts are also useful.
Electric (20/30 amp) and a fire ring come with each camp site.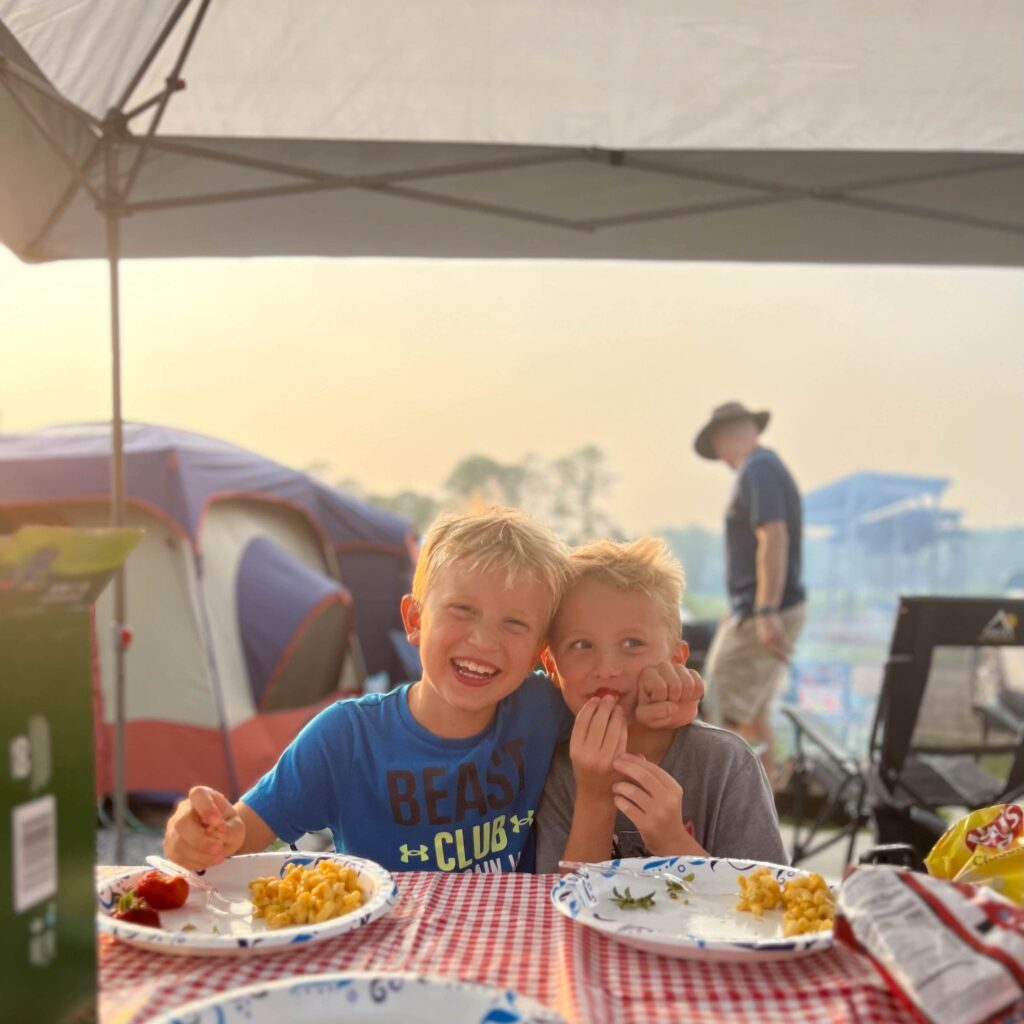 Camp Cardinal has picnic tables, but it's always convenient to have a chair for each of you. It's also handy to have a folding table for drinks and snacks at night.
Don't forget to include toiletries with your clothes, sunscreen, a first aid kit, ChapStick and insect repellent. Pack hand sanitizer and wet wipes. It's best to have slip-on shoes, perhaps Crocs, for a nighttime bathroom run.
Also, on the nice-to-have list: duct tape, a utility tool like a Swiss Army knife, tweezers and g extra rolls of toilet paper. The General Store at Camp Cardinal has plenty of essentials that campers often forget about so don't hesitate to drop in.
While tent camping is a glorious way to escape the grind, we all have our own set of creature comforts. Think about yours – a deck of cards, a knitting project, Scrabble (on a windy day, the tiles don't blow away), whatever can enhance your fun for your getaway.
All this said, you could load your entire house and bring it with you to the campground. Travel as lightly as you feel comfortable and gear up for a wonderful stay at Camp Cardinal!