Camp Cardinal guests, meet Virginia's Coastal Wilds and its pristine water trails.
As a camper who enjoys being outdoors, we encourage you to make the most of your time on the Middle Peninsula, where water drives life.
We'll help you get started with 9 ideas for exploring this region's natural highlights.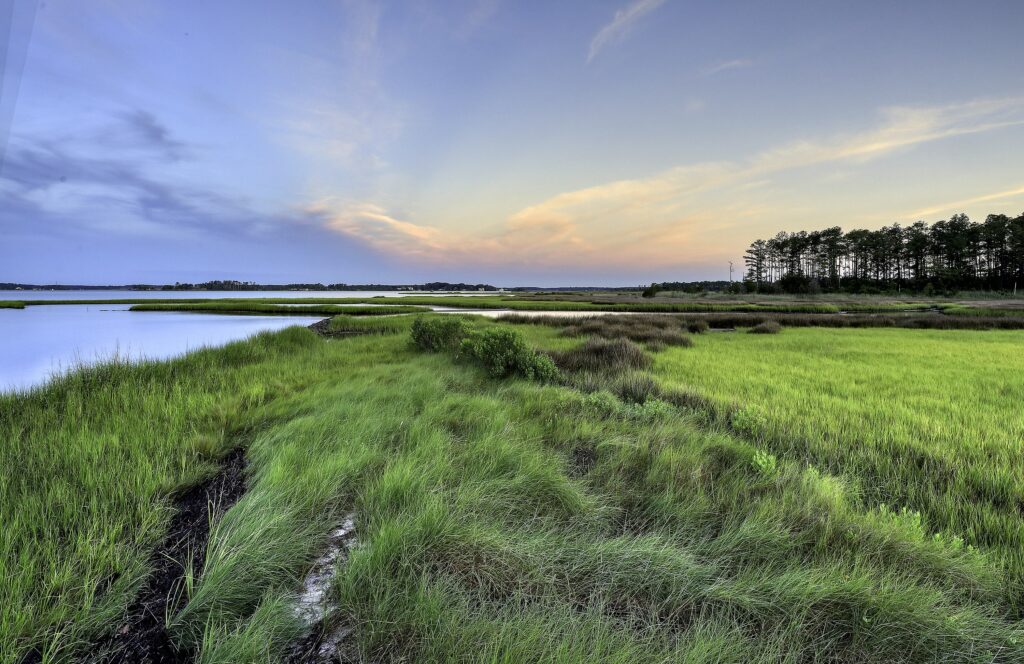 1. Want to see another corner of the Severn River during your stay at Camp Cardinal? One of the area's most pristine properties, Captain Sinclair's Recreational Area on the Severn River, is a fantastic space to hunt, fish, paddle, swim, bird watch and picnic. A brand new public fishing pier was constructed in 2023. More info.
2. As a guest at Camp Cardinal, you're six miles from a state park. Machicomoco State Park combines woodlands and waterfront with kayaks, paddleboards and canoes for rental. Lots of walking trails with splendid scenery, too. More info.
3. If you'd love to get out on the water with your family, why not hire an ecotour guide to handle the logistics of your trek? Guides share lots of fun facts about the region's coastal ecosystems and their wild inhabitants. More info.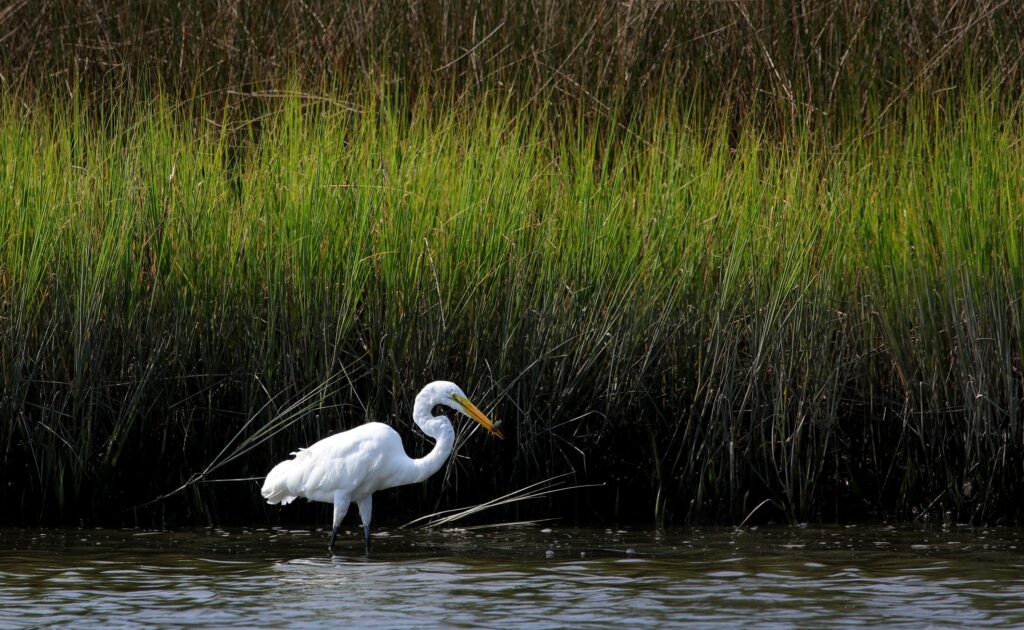 4. A drive through historical Guinea is like a walk back in time. No strip malls, no frills — just miles of unspoiled nature. Hunt the marshes, fish the surrounding waters or view a vast array of water and shore birds. A video sampling here.
5. Download the Bay Direct app to find the best in fresh fish. The app with a GPS feature allows consumers to find the closest location to them for the seafood they enjoy the most. More info.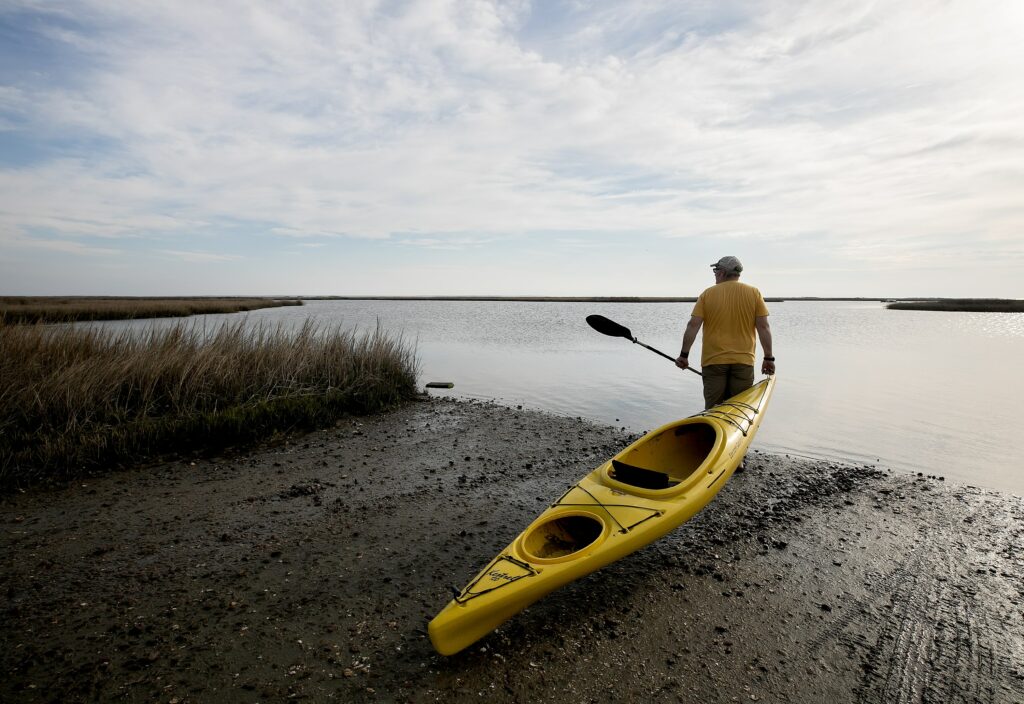 6. While you can kayak or paddleboard on the Severn River at Camp Cardinal, if you're looking to explore other Middle Peninsula water trails, this site is your source. The trails are even broken down into beginner, intermediate and advanced. More filters allow you to find out which ones are along the Virginia Oyster Trail and which are on the Urbanna Historical Trail. More info.
7. For an authentic MidPen experience, plan your own Paddle and Pub Crawl, a do-it-yourself activity that starts with you (and ideally a pal) picking a destination on the Virginia Water Trails website and deciding to paddle there. Paddling is terrific exercise and builds up quite the appetite and thirst. Pick a spot for a bite and brew to refuel (suggestions here). Head back to your launching point well before dark. More info.
8. Is hunting your game? Explore a plethora of options here.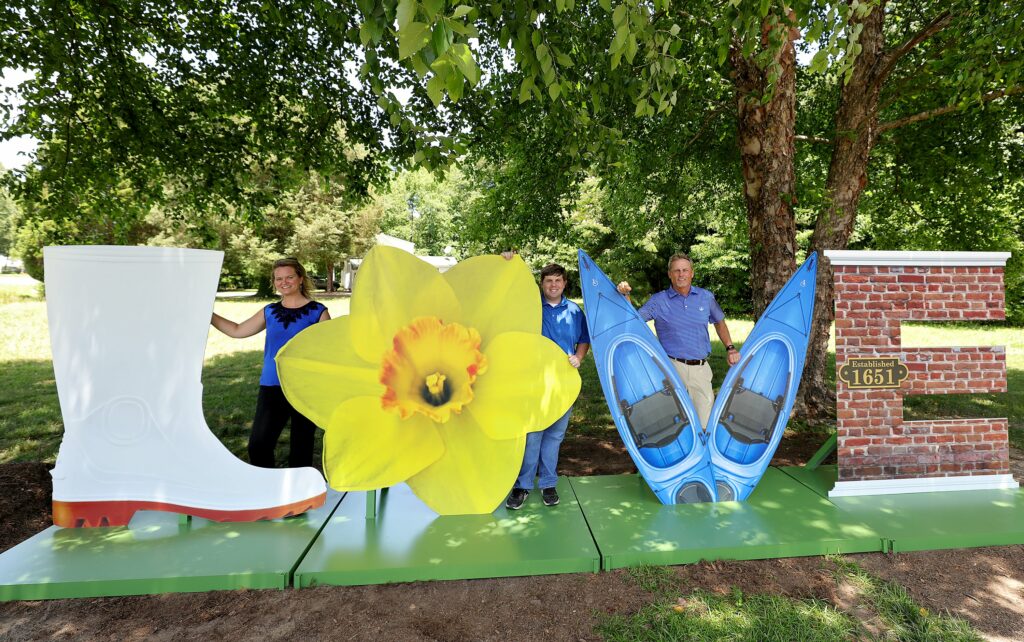 9. Find LOVE on the Middle Peninsula. A guide to the region's LOVE signs.