A state park is a 6-mile drive from Camp Cardinal. Let that sink in!
Here's what you'll find at Machicomoco State Park at 3601 Timberneck Farm Road in Hayes.
Often while camping, you want to do everything outdoors. Machicomoco State Park is like having a history museum outside. It's located 20 miles down the York River from Werowocomoco, a Powhatan Indian seat of power and historical site where the first European colonists in Jamestown interacted with the native tribes. An open-air interpretive museum at the park is filled with displays and information about the culture, landscape and movement of Virginia Indians.
You can walk in the park and retrace steps taken hundreds of years before you.
The park is ideal for walkers, hikers and bikers. The diversity of wildlife reflects how many habitats these 645 acres support, from open fields to woods to waterfront and marsh areas. Even if you don't consider yourself a bird watcher, you might want to have carry a camera because the variety of birds inside the park and along the water is special. See some recent pictures from Facebook page of the Friends of Machicomoco State Park.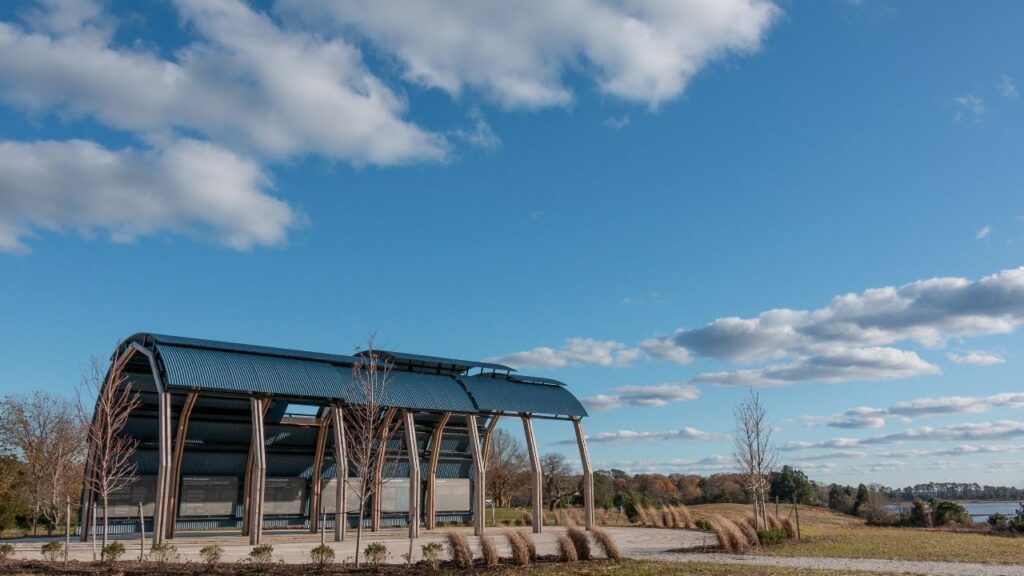 A 3.3 paved mile foot/bicycle trail circles the main road and is one of three short trails found throughout the park.
Campers can also boat and kayak here; pay $3 to launch at Poplar Creek. The launch access includes a pull-off to unload your boat and park roughly 650 feet from drop-off. The water near the launch is shallow; always consult the local tide chart before embarking. Canoe and kayak to your delight – motorized boats are not permitted.
As long as you have a Virginia saltwater license, feel free to fish at one of the floating slips located on Timberneck Creek.
If you've got a large group or are celebrating a milestone, consider reserving a picnic shelter by calling 800-933-PARK. A charcoal grill is available to use, and restrooms are close.
Check the calendar, as often throughout the summer, something is happening at the park, whether it be an evening Owl Prowl, a discovery dig for junior rangers or a wayfinding adventure for adults. Timberneck Tuesdays offers free tours of the Timberneck house, an 18th century largely undisturbed plantation with a smokehouse, picket fence and sensational view of the York River. The house is on the National Register of Historic Places.
Entry is $5 per vehicle or free with your annual pass. The park is open 8 a.m. until dusk. There is no visitor center or souvenir shop. Machicomoco State Park is unspoiled natural beauty and serenity — a must on your list if you choose to venture from Camp Cardinal during your stay!