Salty smells and natural sounds. Vast open spaces where the faces are few. Finding the peace that comes with the unspoiled outdoors appeals to many who stay with us at Camp Cardinal.
A driving tour of Guinea that's roughly 5 miles down the road is worth your time. It's no frills, no strip malls, no fast food joints and largely two-lane roads devoid of traffic. Historical Guinea is the unofficial name for a collection of Gloucester County communities, a culture marked by its own dialect and revery for watermen who made a hard living on the waterways here.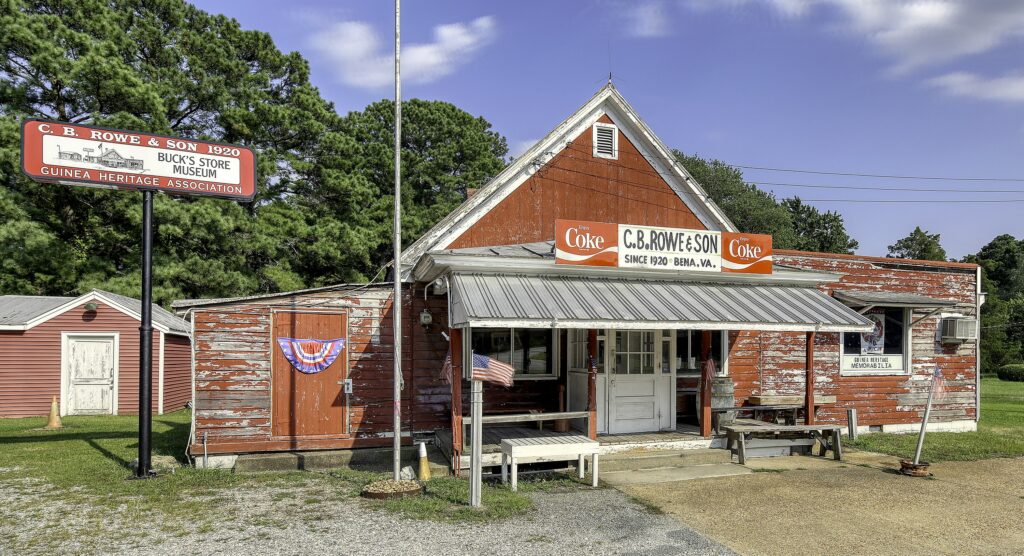 Buck's Store Museum is the best place to start your trek; use this map as a general guide. Located at 8850 Guinea Road, this general store is operated by the Guinea Heritage Association. Inside, it's filled with charming artifacts and unique collectibles. If you are in town on a Saturday, it's a fun place to browse and pick up lunch. Note the white Guinea boots that the Guinea watermen wore while fishing, hunting and gardening.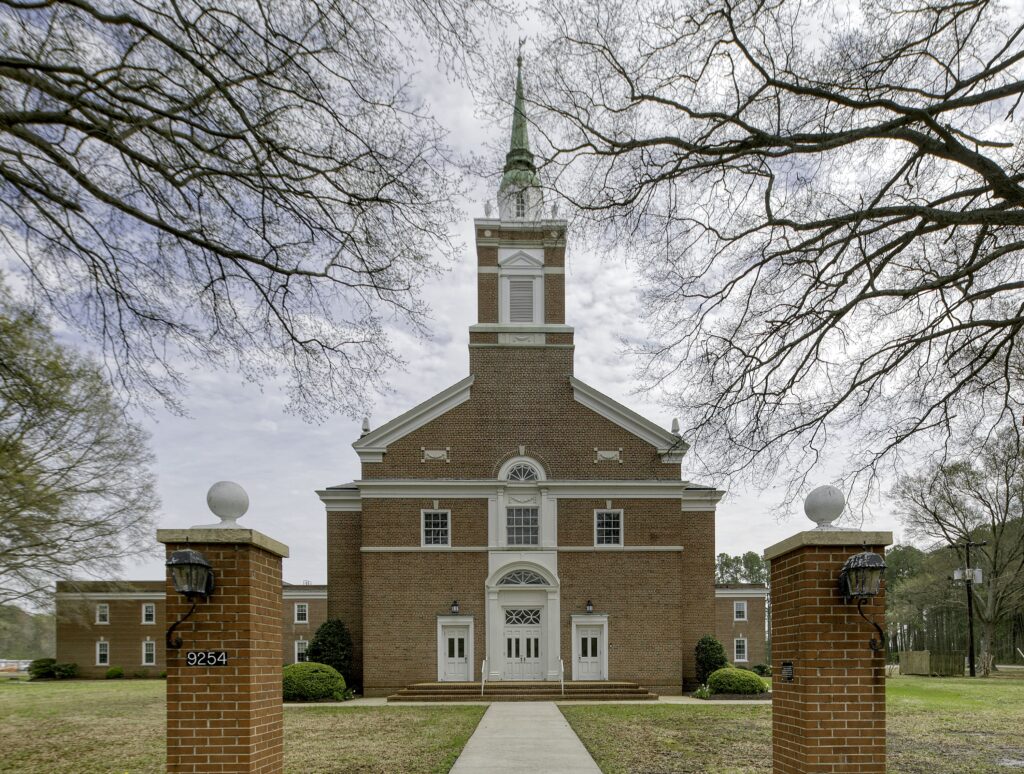 At 9254 Guinea Road, you'll find Union Baptist Church, organized in 1801. It's a lovely building with a traditional steeple that continues to serve this small community.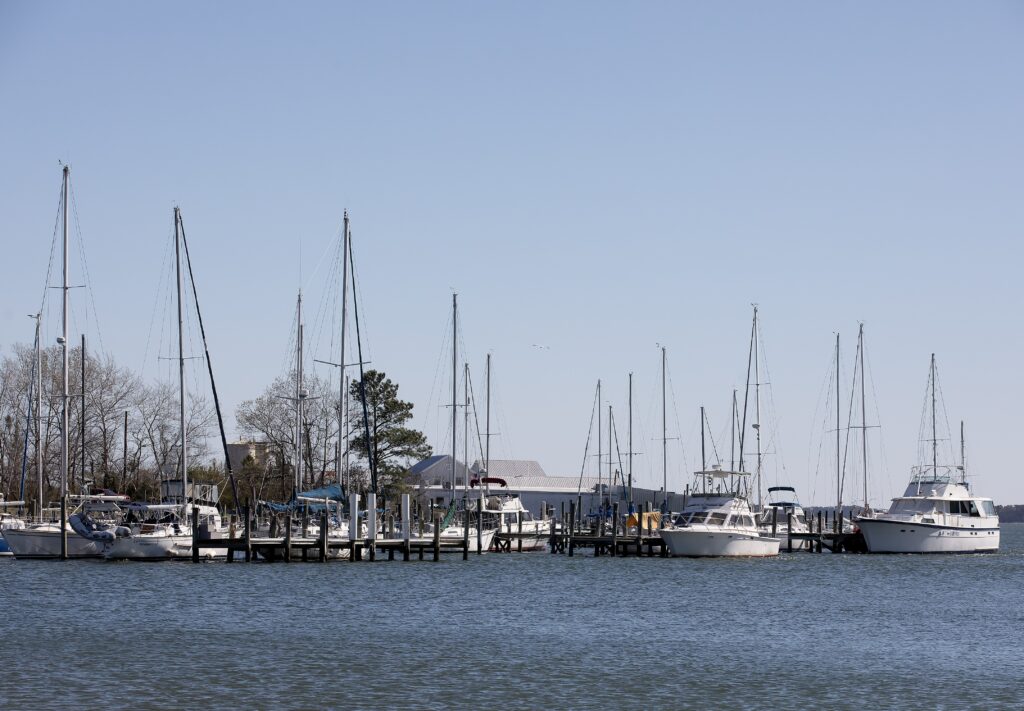 You might see some commercial anglers at Perrindise Marine & Boat Ramp at 9737 Cooks Landing Lane. In the early 1900s, this area was home to King's Fish Camp and Herman Green's Seafood. Today it's an active marina with access to the York River and Chesapeake Bay. The name pays homage to Perrin Creek.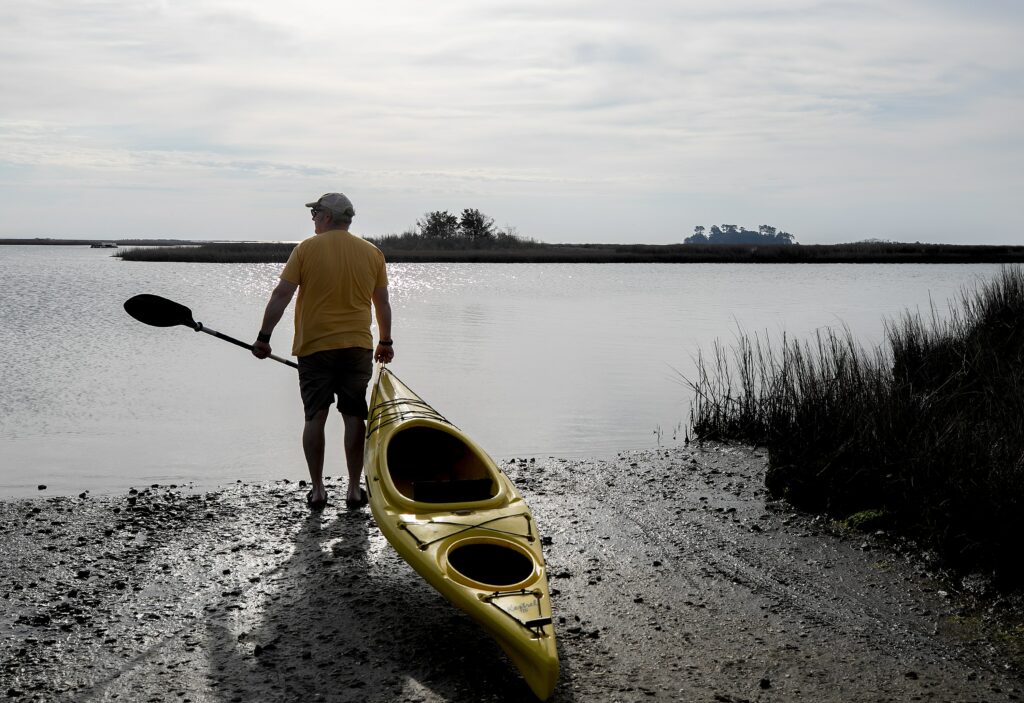 Next head to the end of Maryus Road to see what's called the Monday (Maundy) Creek Overlook that offers a breathtaking view of the Guinea marshes. Look southward and you'll see Big Island, once home to several families but now uninhabited.  Take your time here to soak in the surroundings. You'll be glad you did.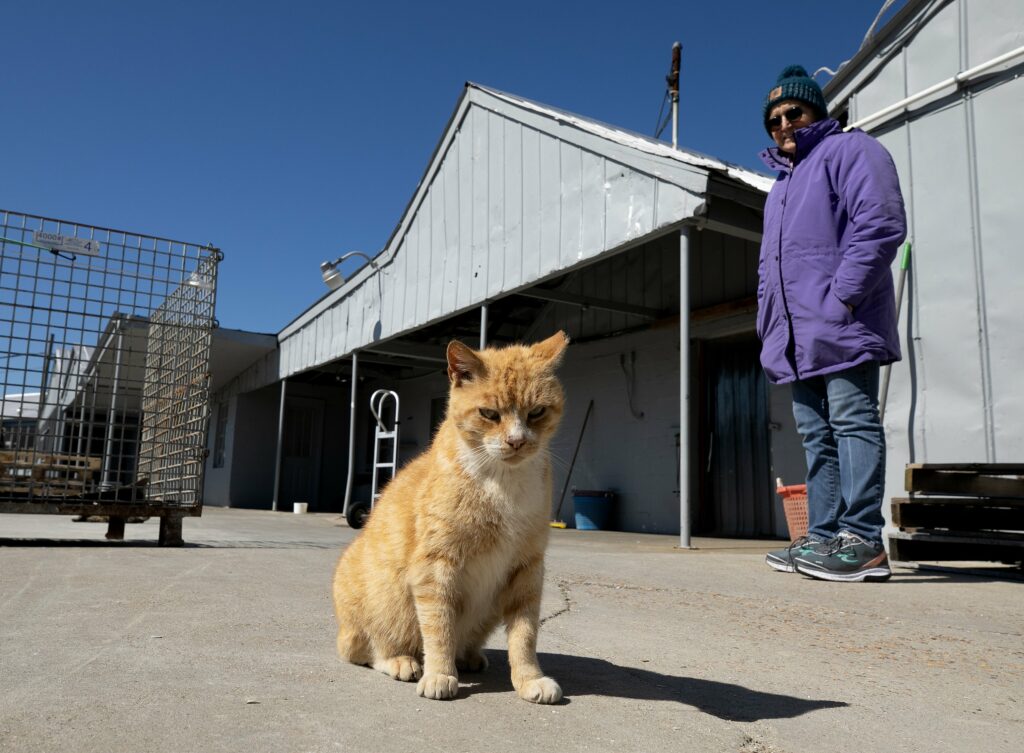 Big Island Seafood at 2595 Haywood Seaford Lane is among the few businesses in Guinea. Buy fresh seafood at the small retail shop and bring it back to Camp Cardinal to grill. Oysters rule in these parts and the shells you see are indicative of the ecofriendly mindset embraced throughout Gloucester County.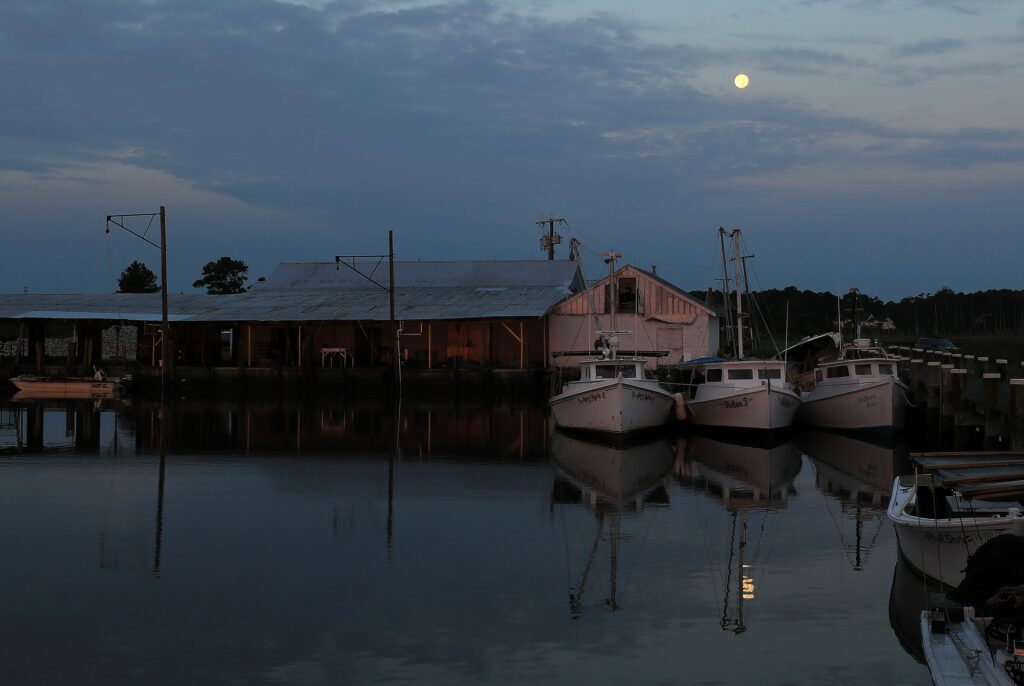 If you've brought your kayak, launch at Browns Bay Scenic Overlook near 3517 Browns Bay Road. Artists are inspired by the sunrises and sunsets over the water where heron, egrets and bald eagles are plentiful. You can also launch at the end of King Creek Road at another overlook.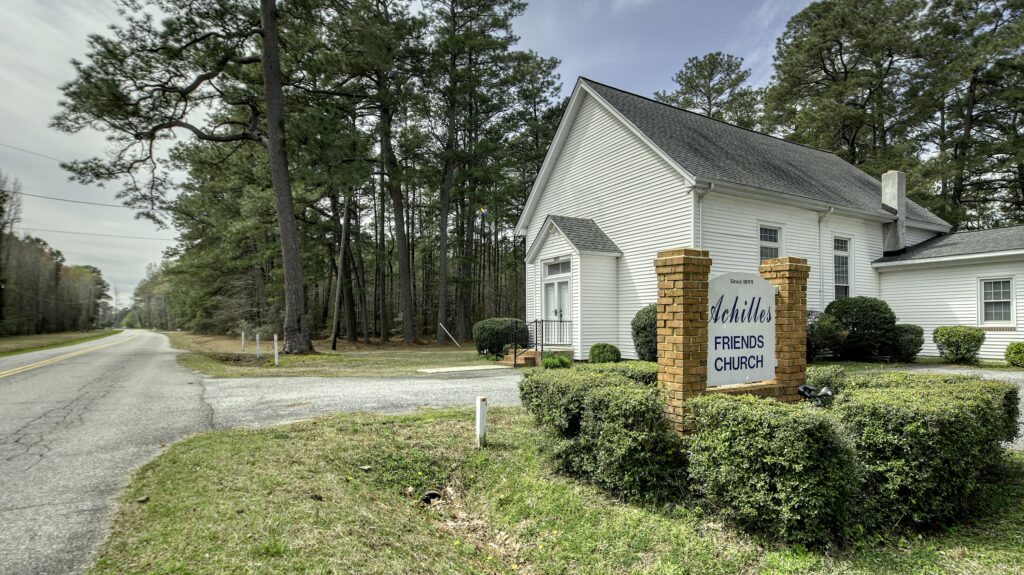 Achilles Friends Church at 3006 Kings Creek Road is worth passing as it dates back to 1899.
Drive to the end of Severn Wharf Road to find a steamboat dock, boat ramp and the Holiday Marina. This once bustling center of commerce was a regular stop of the John Adams Floating Theatre, the last showboat of the American South that once provided welcome live entertainment to secluded towns like the ones in Guinea.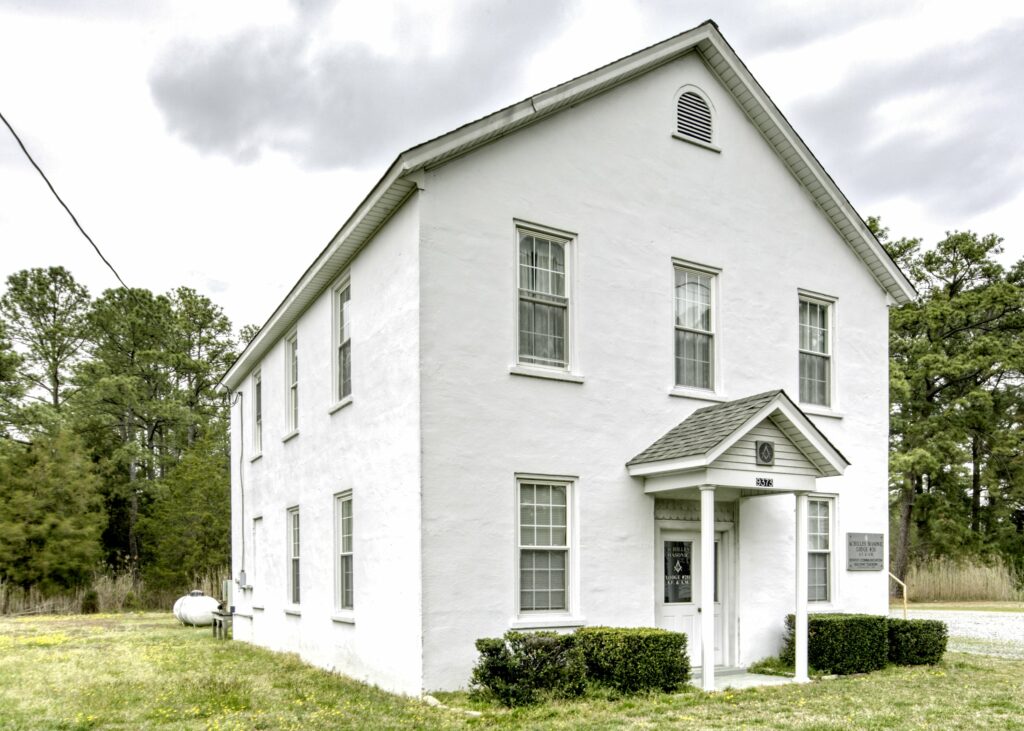 Two of Guinea's most historic buildings sit across from one another, Achilles Masonic Lodge #281 and Red Men's Hall, at 9373 Guinea Road. The lodge, chartered in 1903, remains active. Red Men's Hall housed Sioux Tribe #9 as well as a women's auxiliary, Order of Pocahontas.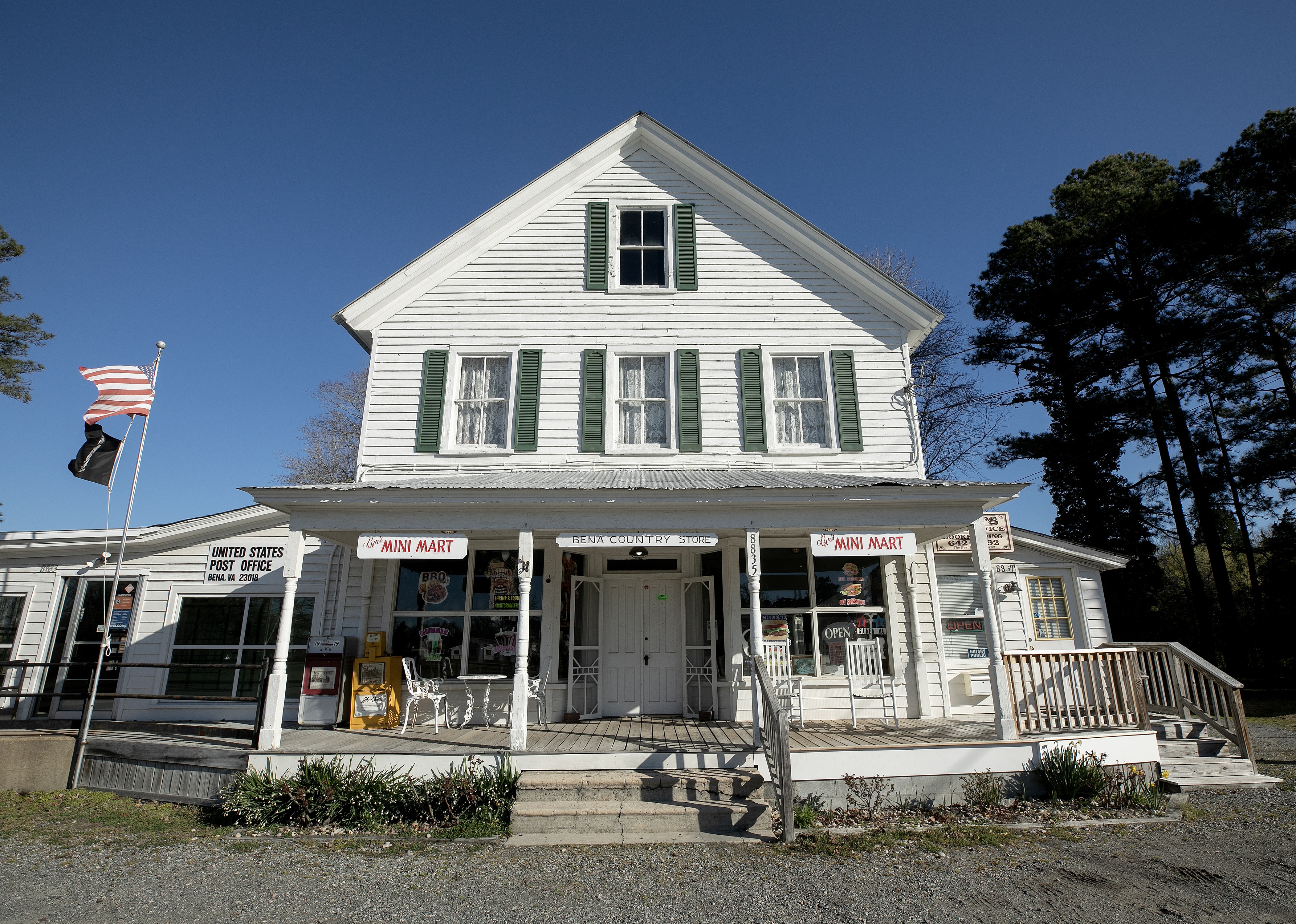 While horses and carriages no longer pull up to the front door, don't return to camp without a stop at Bena Country Store, which includes a post office. The building, constructed in 1904, includes a lunch counter added in 1950. The barber shop on the right is no longer open after operating for 63 years. Farmers and watermen once gathered at the store to swap stories and play dominoes. You'll find plenty of local goods when you step back in time by going inside.
Guinea is full of scenic nooks along your drive. Don't be in a hurry. Inhale the fresh air and enjoy this community haven full of tradition.