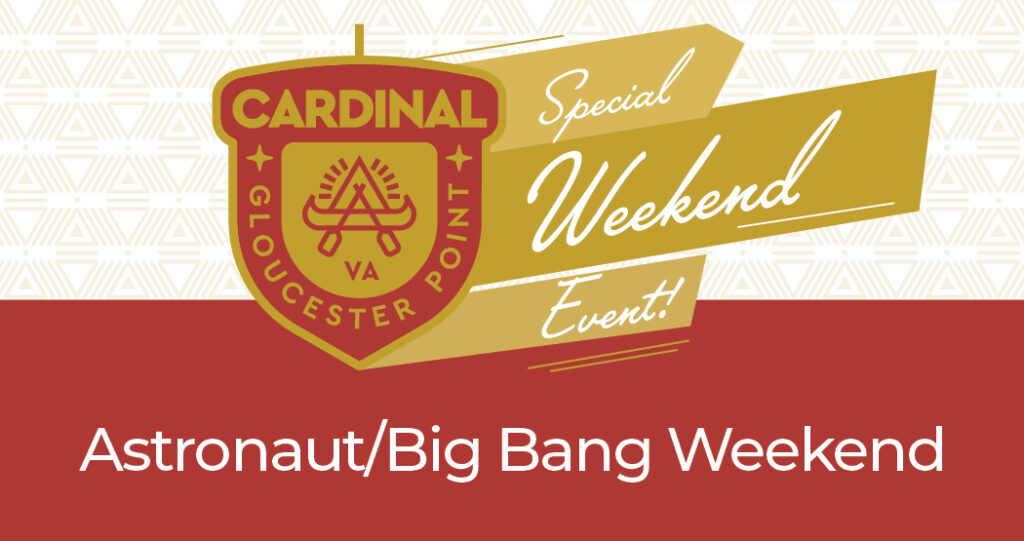 Up, up and away!
Camp Cardinal will host an Astronaut / Big Bang Weekend where guests (of all ages!) can build their own rocket and create a kaleidoscope.
Ever wondering how many Moon Pies you can eat? Find out this weekend!
Evening entertainment will include karaoke hosted by Ian Frey!
See WAYS TO STAY and get started booking here.
Camp Cardinal
804-642-4316