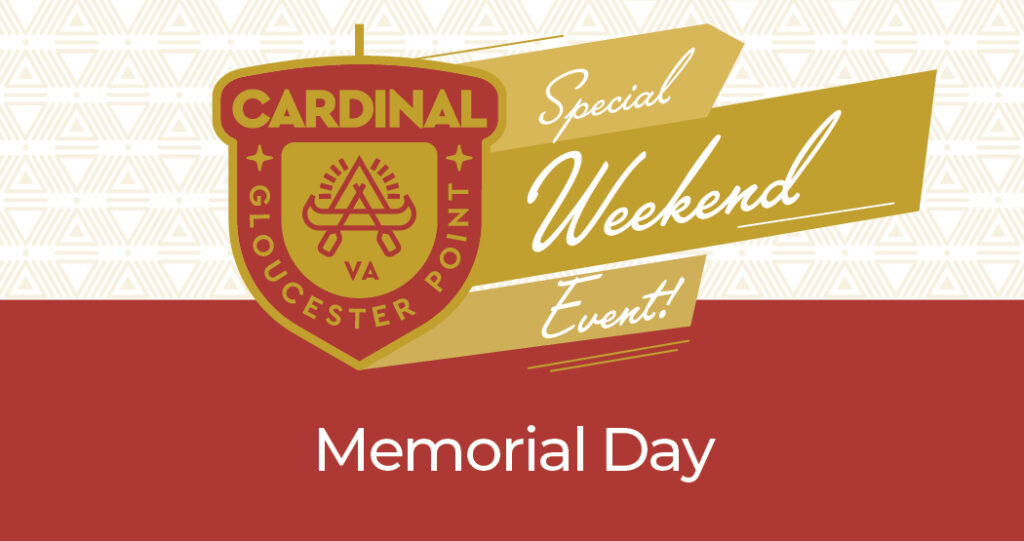 "As we express our gratitude, we must never forget that the highest appreciation is not to utter words but to live by them."
-John F. Kennedy
This Memorial Day Weekend, join us at Camp Cardinal to do more than just kick off summer. Join us to raise a glass to our Fallen Heroes, spend time with family and show gratitude for the many sacrifices of others.
Saturday evening entertainment by the Part-Time Band.
See WAYS TO STAY and get started booking here.
Camp Cardinal
804-642-4316