What's super fun in the summer, affordable and loaded with activities for you and the kids?
Get your day pass to Camp Cardinal – that's an all-day pass and into the night — for just $15.
What does that get you?
"Day pass holders can enjoy all the amenities of our guests staying in the park," says manager Sterling Rowe.
The campground occupies 38 acres in Hayes and is convenient to the Middle Peninsula counties and towns along with Williamsburg, Richmond and Virginia Beach. If you haven't arranged to stay overnight, everyone ages 4 and up in your group needs a day pass. Passes are good weekdays, weekends and holidays.
Buy your pass at the main office as early as 9 a.m. On weekends, feel free to stay into the evening, when activities range from movie nights to cornhole to live music. Pass holders are welcome to remain at Camp Cardinal up to 11 p.m., when quiet hours begin.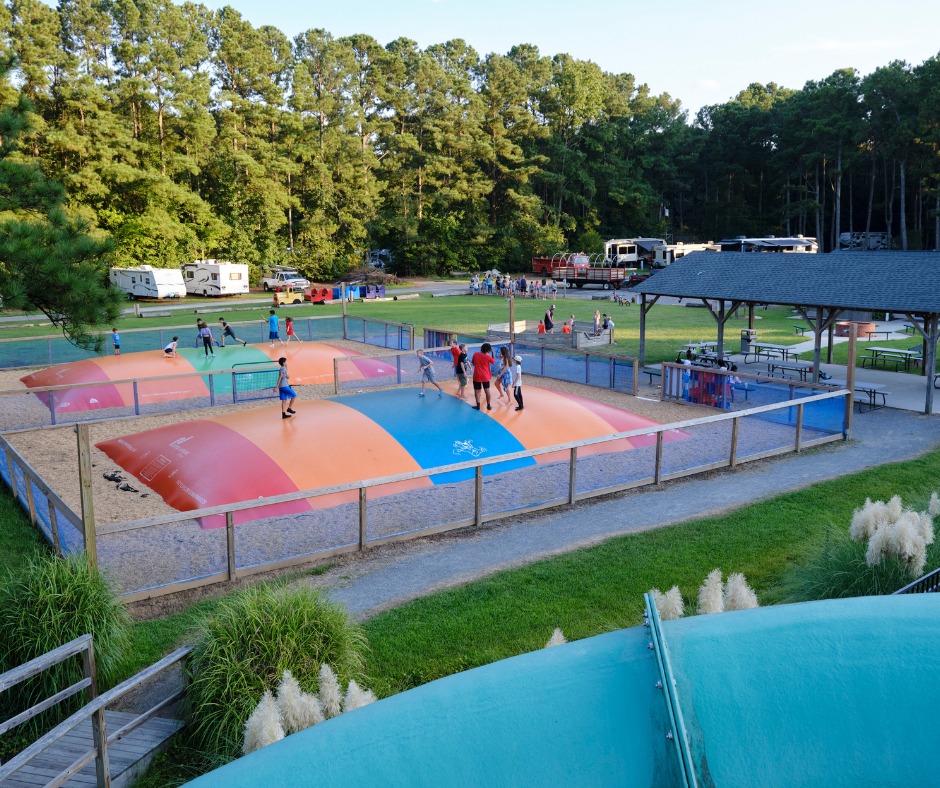 As for all the amenities . . .
All ages will enjoy the outdoor swimming pool with beach chairs and loungers for relaxing. Two 70-foot water slides will delight the kids and for tots, there's a wading pool. Lounge by the pool or on the sand along the Severn River.
Add to that an inflatable fun zone, a tropical bounce house and a 40-foot obstacle course. There's also plenty of equipment on the playground.
On weekends, free and paid crafts are available in the Activities Center. There's also laser tag (sign up for that at the General Store) and a Gaga game (think dodge ball with no hands).
Your day pass includes use of kayak, paddleboats and paddleboards, all available to be checked out at the General Store.
If you brought your own boat, there's a ramp to launch into the Severn River that leads into the Atlantic Ocean and the Chesapeake Bay. Launching your own craft is an additional $18.
Enjoy saltwater fishing and crabbing. Bring a cooler so you can store your fish. Camp Cardinal also has a fish cleaning station onsite. Fishing piers are licensed so anglers do not need to have their own saltwater license.
Pack a picnic or bring food to grill.
You're also invited to do nothing but sit back and enjoy the seclusion, the sunset and the sites at this picturesque campground that's just a few minutes away from Route 17 but a world away from the noise of traffic and everyday life.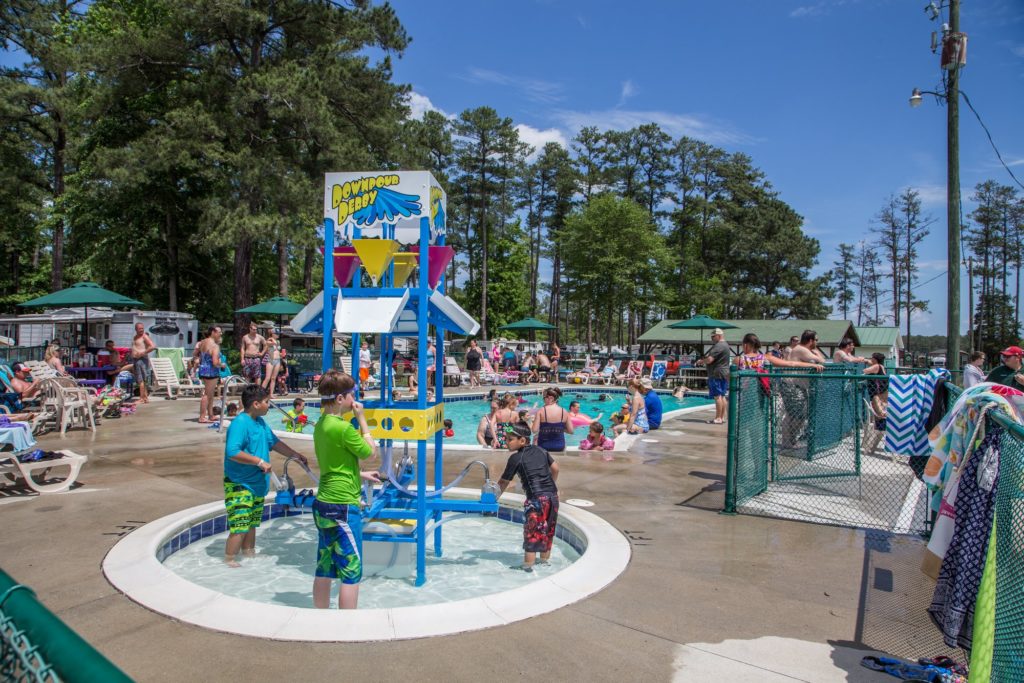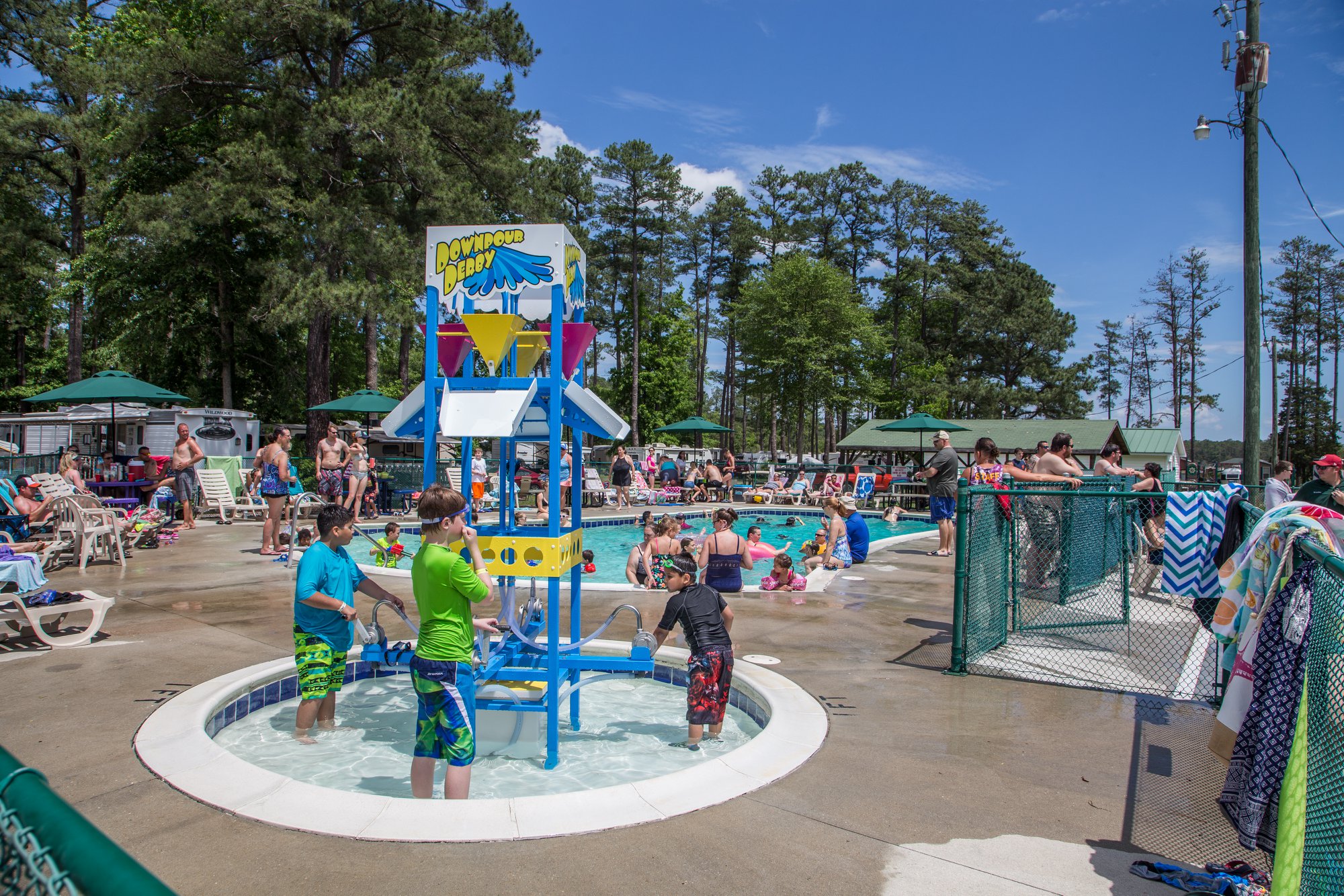 If a day isn't long enough for you, spend a few days, a week or as long as you like. Camp Cardinal offers several options, including cabins and cottages.