A day on Gloucester Main Street fits perfectly with your retreat at Camp Cardinal. This old-fashioned downtown is an actual village of unique shops and locally owned restaurants and even a craft brewery. Then there's the art. All of it is about a 15-minute drive from Camp Cardinal.
Here's a quick rundown of what you'll want to explore in Virginia's oldest living village.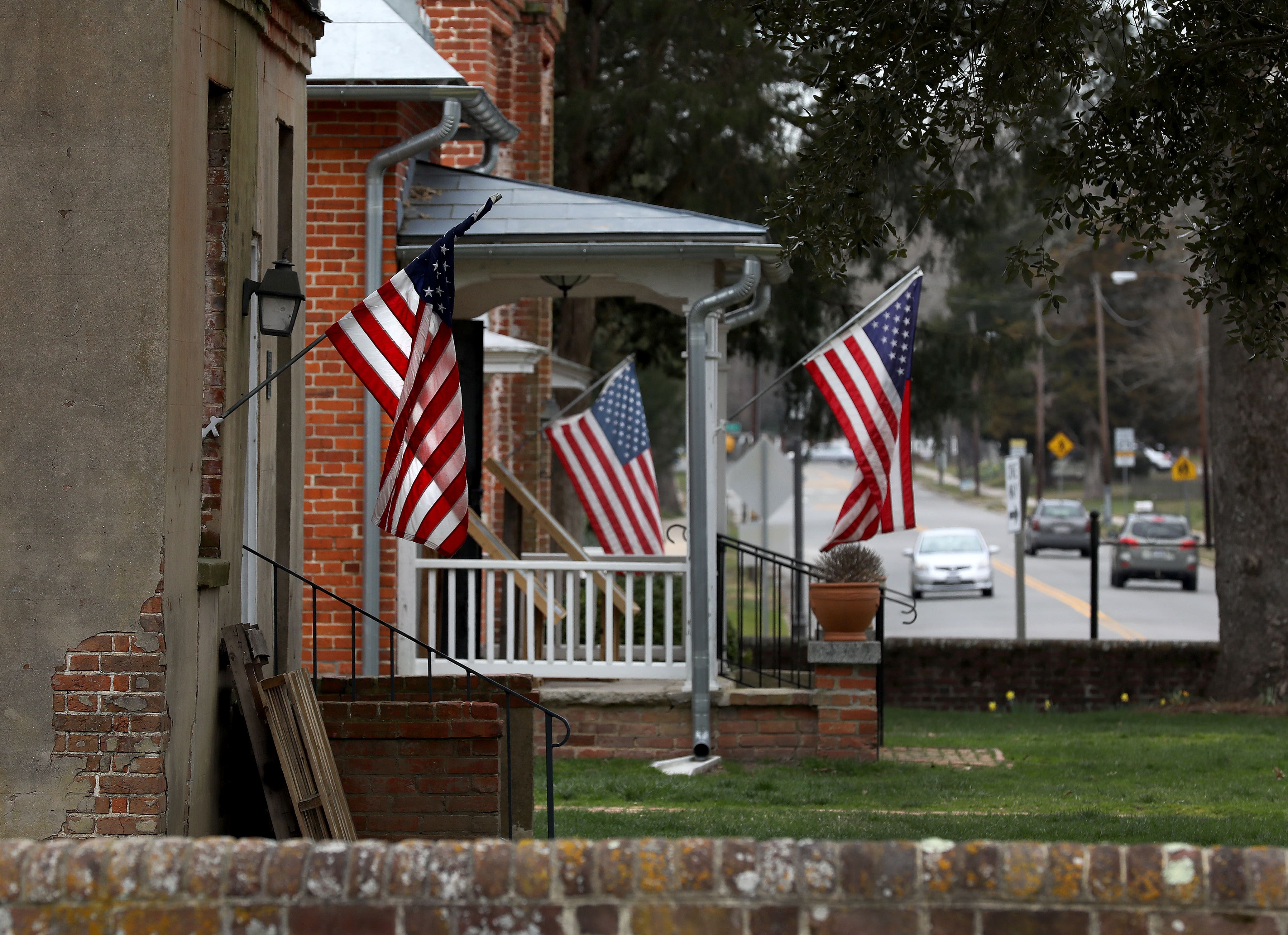 Let's start with where to eat. No chain restaurants here. Oysters, salmon, signature crab cakes are fresh and prepared by Chef Gary Ward at Olivia's in the Village. Find smores latte, the ultimate grilled cheese, homemade chicken salad on a buttery croissant and all the sugary treats your kids can imagine at Sweet Tooth Café. Yes, there's award winning Thai and pizza, too. Comfort food awaits at Lulu Birds Kitchen. See the full listings of where to dine.
Be sure to stop in Kelsick Market to browse the specialty goods, including freshly prepared house made entrees and fine wines. Bring your favorites back to Camp Cardinal! Tip: The cobbler tastes awesome!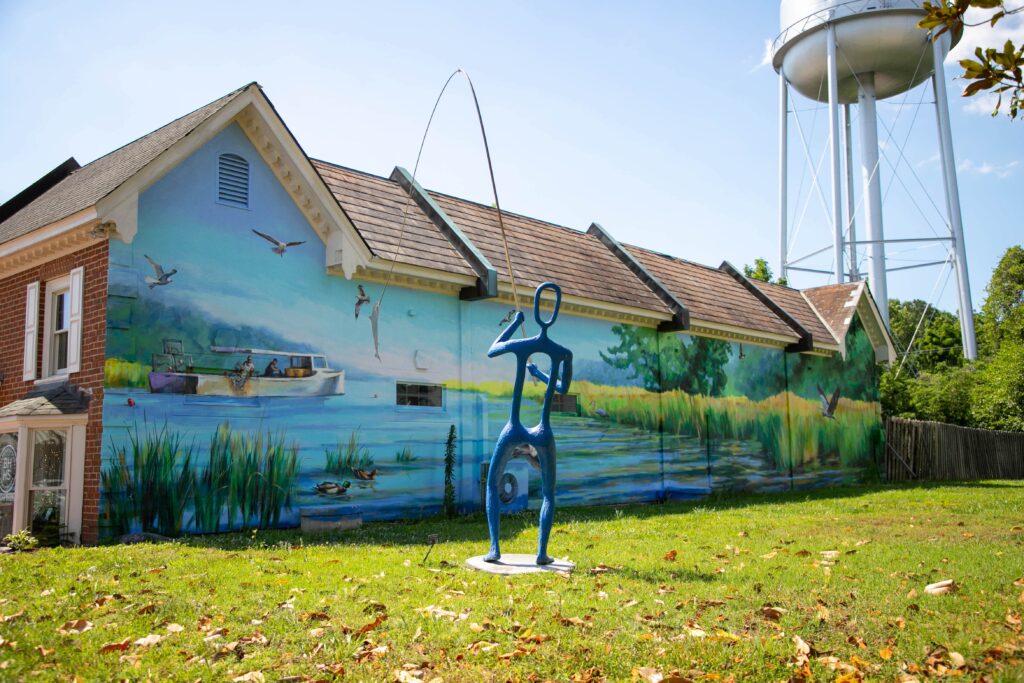 If you're an art lover, one of the staples of downtown are the murals that offer the ideal background for a family photo or selfie. Look for Watermen, Waterfowl painted on the side of Tabb House from plein air artist Amy Bartlett Wright. That's at 6596 Main Street.
The Silver Box, a boutique full of treasures, features a mural of a daffodil bouquet on the side of the building (you might already know Gloucester is the daffodil capital of the world and hosts an annual Daffodil Festival every April). The bouquet was inspired by one given to artist Louise Chen Jones when she visited the gardens at Brent & Becky's Bulbs in Ware Neck, just an eight-minute drive away.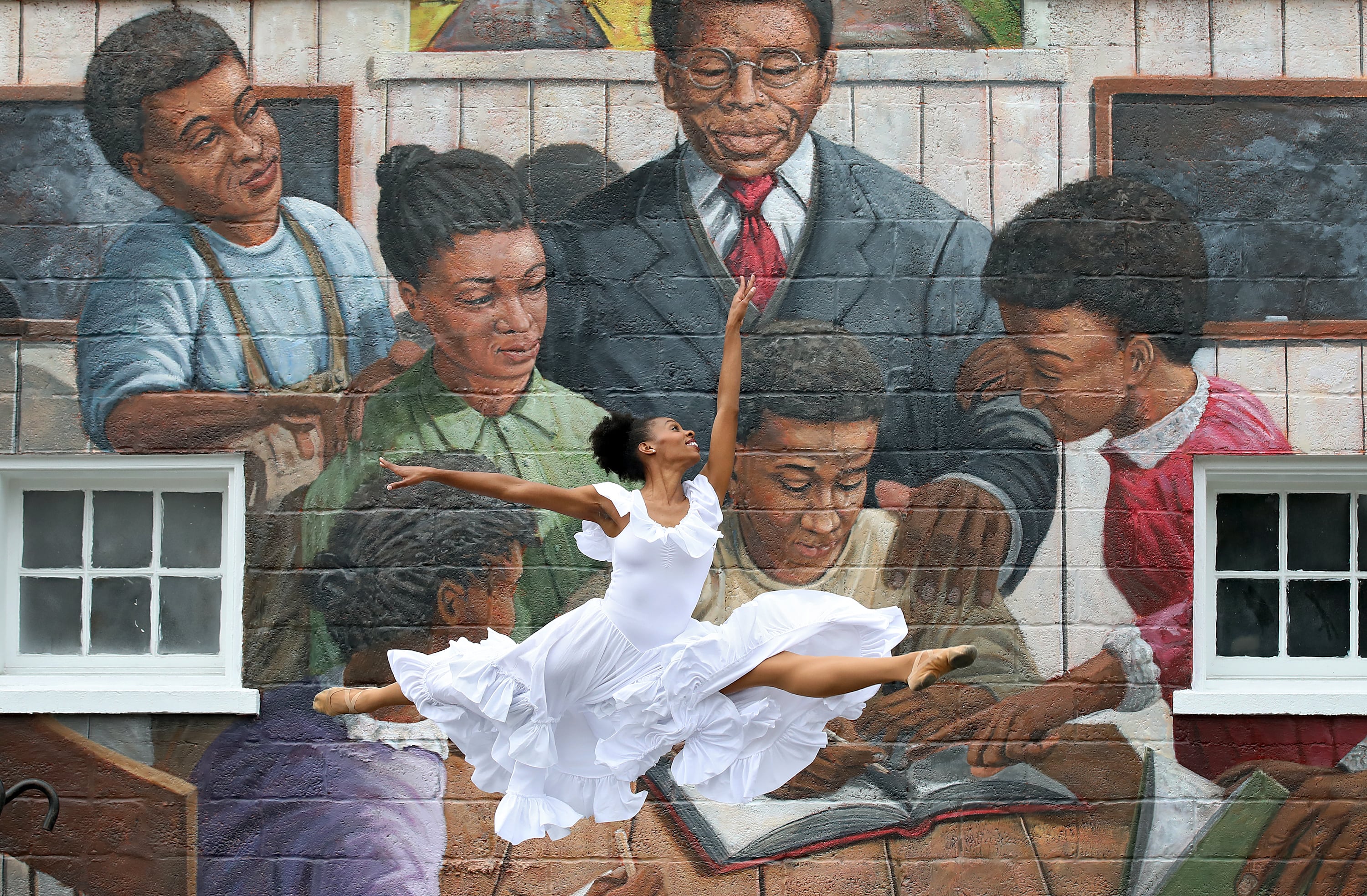 T.C. Walker's gaze won't escape you on the building next to the former Texaco station at 6769 Main Street. Thomas Calhoun Walker, Virginia's first "Black Governor," led a fascinating life, all authentically depicted in this mural.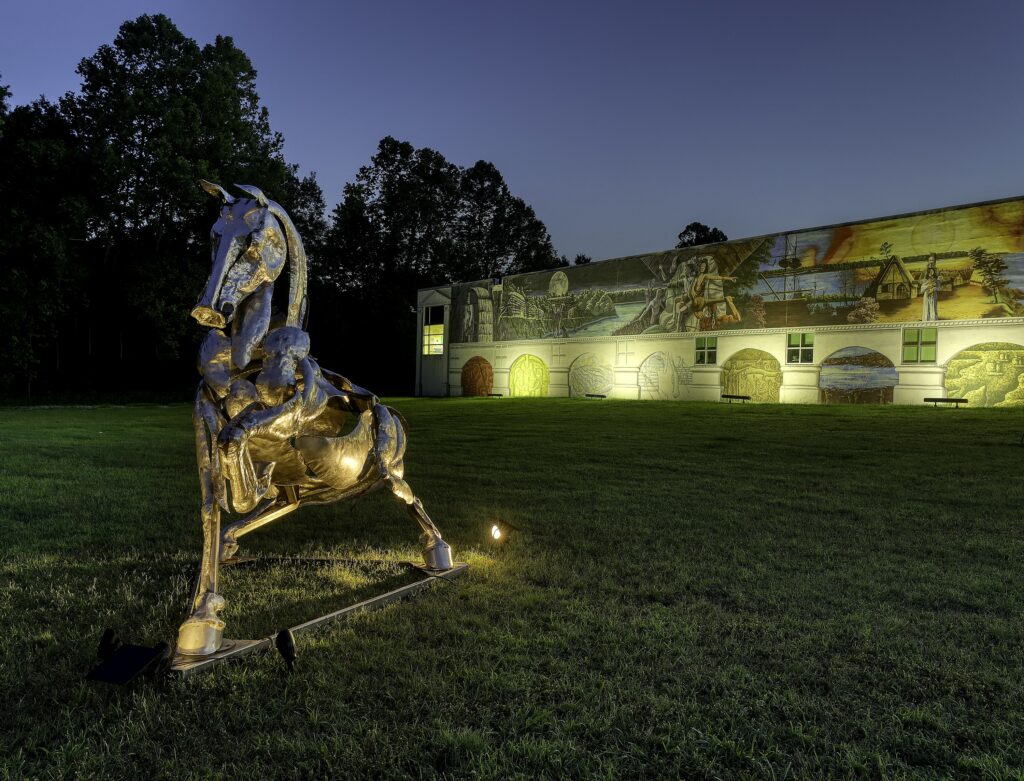 Farther down Main Street, a super-size mural on the side of the Gloucester Library depicts the life and legend of Pocahontas.
Speaking of arts, do not miss the opportunity to drop in Arts on Main, a community arts center with rotating exhibitions and all kind of artisan collectibles.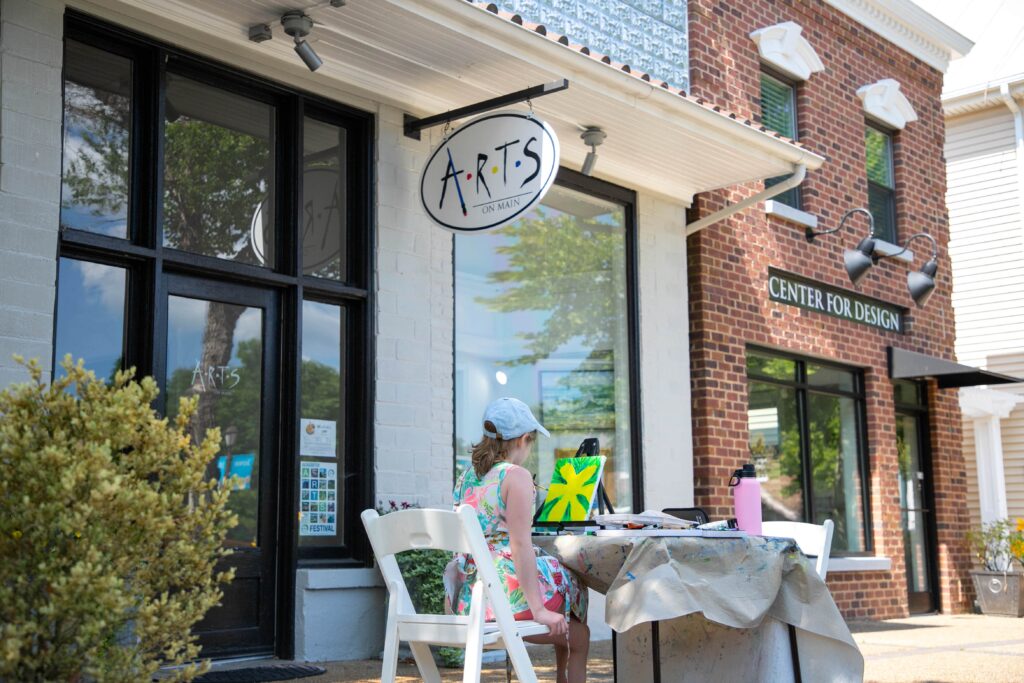 No big box retailers dominate Gloucester Main Street. These are independent shops with essentially great stuff you won't find a lot of other places. The fashionable woman will enjoy Yolanda's and Up South. Make gourmet popcorn part of your evening back at Camp Cardinal – free samples and lots of sizes to choose from at Northern Neck Popcorn Bag. Something's always in bloom at Smith's Florist & Gift Shoppe.
If you forgot to pick up sunscreen at Camp Cardinal's General Store, stop by The Nurtury for sunburn relief, natural bug spray and a host of tonics, soaps and lotions, all homemade, from the modern day apothecary.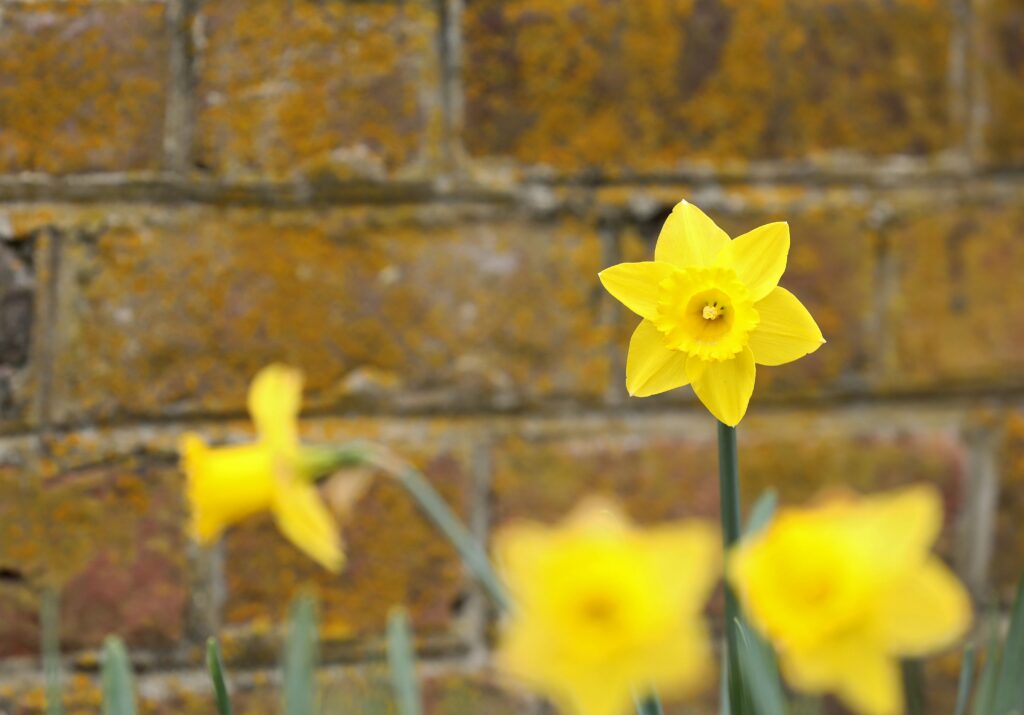 Before returning to Camp Cardinal, stop at Gloucester Brewing Company, one of the only microbreweries and taprooms in Gloucester. Check the calendar for live music and food truck info.