Nichole Williams, Camp Cardinal's Office Manager, rarely camped prior to moving to Virginia. Now the Californian and her husband, Mathew, reside in the apartment at Camp Cardinal, and her son, Hunter, lives in a camper on the grounds.
"It's amazing to be able to walk out your front door and be in this beautiful, wooded area," she says. "We're able to enjoy all the things right around us, like boating, fishing and being close to nature."
Nichole and Mathew were high school classmates who reconnected 20-some years after receiving their diplomas, "a serendipitous meeting," in Nichole's words.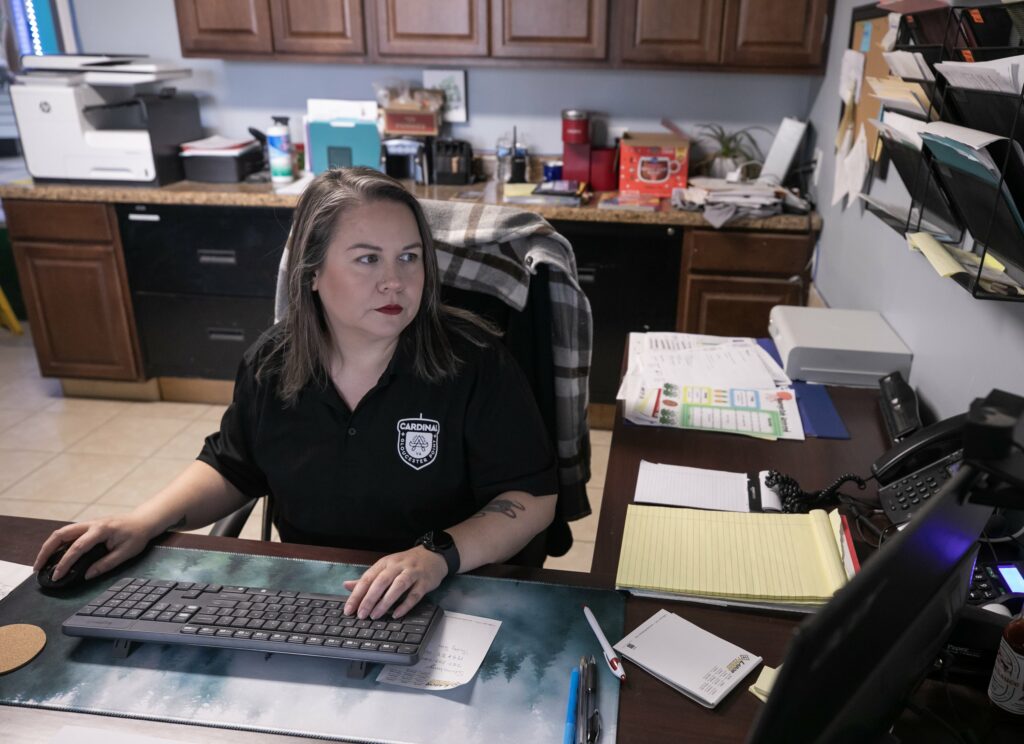 Matthew joined the Navy after high school and moved to Virginia, where Nichole joined him when they married in 2022. After initially working at a children's clothing boutique, she joined the team at Camp Cardinal, first as the seasonal store supervisor before transitioning into the office manager role.
Like Mathew, Nichole enjoys anime, science fiction and Cosmic-Con. She was stoked to snap a selfie with the real Dr. Who at the recent GalaxyCon Richmond. The couple shares a blended family of five dogs, including her two Pomchi, his pair of Dachshunds and her soulmate pup, a German Shepherd named Lucy.