During your stay at Camp Cardinal, you don't have to drive far to discover how African Americans in this region shaped our nation's history.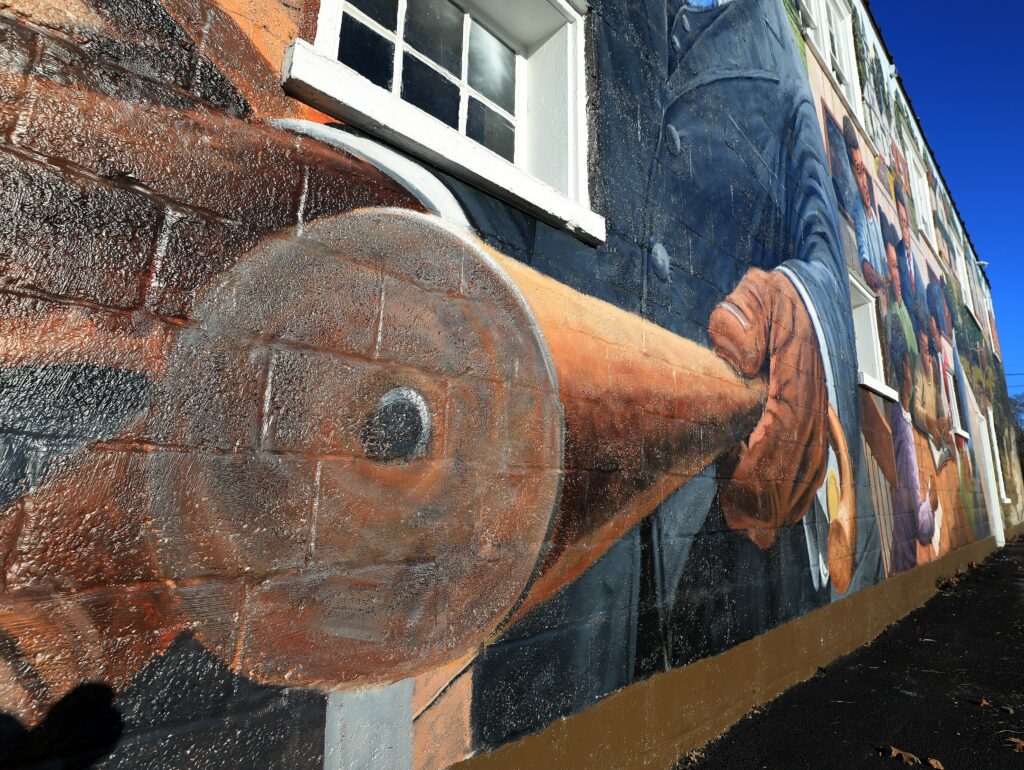 Follow the African American Heritage Trail, which starts in front of the Colonial Courthouse at 6509 Main Street in downtown Gloucester. A memorial stone there honors Private James Gardiner, born in Gloucester to free parents in 1839. As a solider in the Union Army, Gardiner initiated an assault on Sept. 29, 1864, which ultimately captured New Market Heights near Richmond. He was awarded a Congressional Medal of Honor, the only known Gloucester County recipient of the military's highest honor.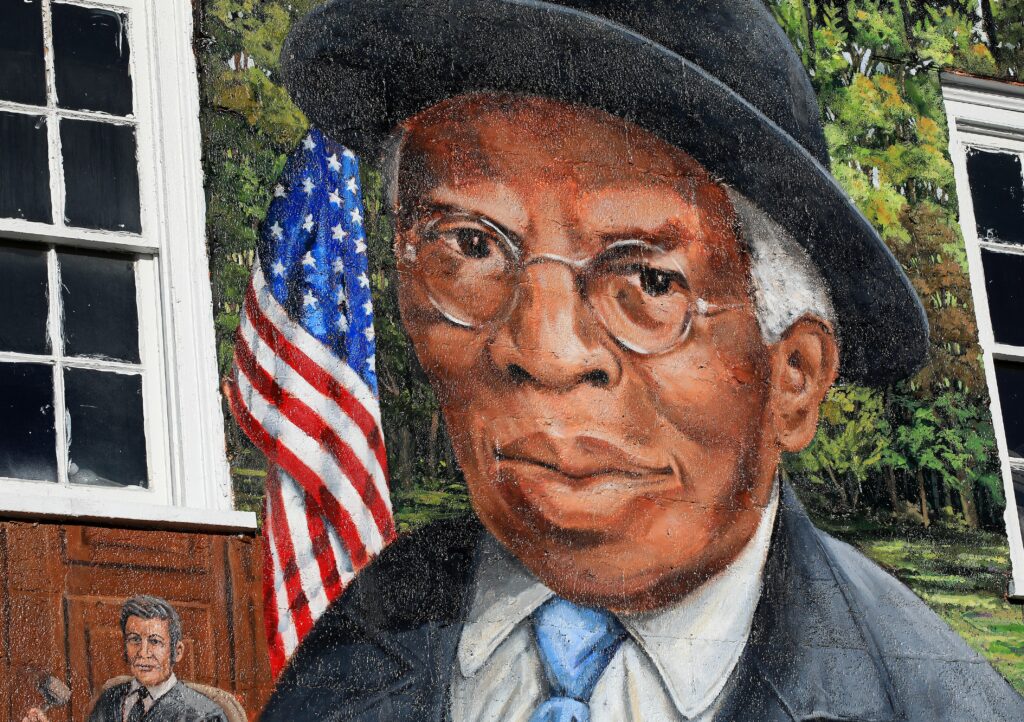 Just two blocks away, at 6739 Main Street, is the former home of Thomas Calhoun Walker. Born a slave, he became the first black man to practice law in Gloucester County. Walker was a civil rights advocate who fought for education and land ownership for blacks. He became the only African American to hold statewide office in President Roosevelt's Works Project Administration as a Consultant and Advisor on Negro Affairs in 1934. A mural farther down the street one the stone building next to an old Texaco station celebrates the life and legacy of Walker — his stare is so real you will think he is standing before you.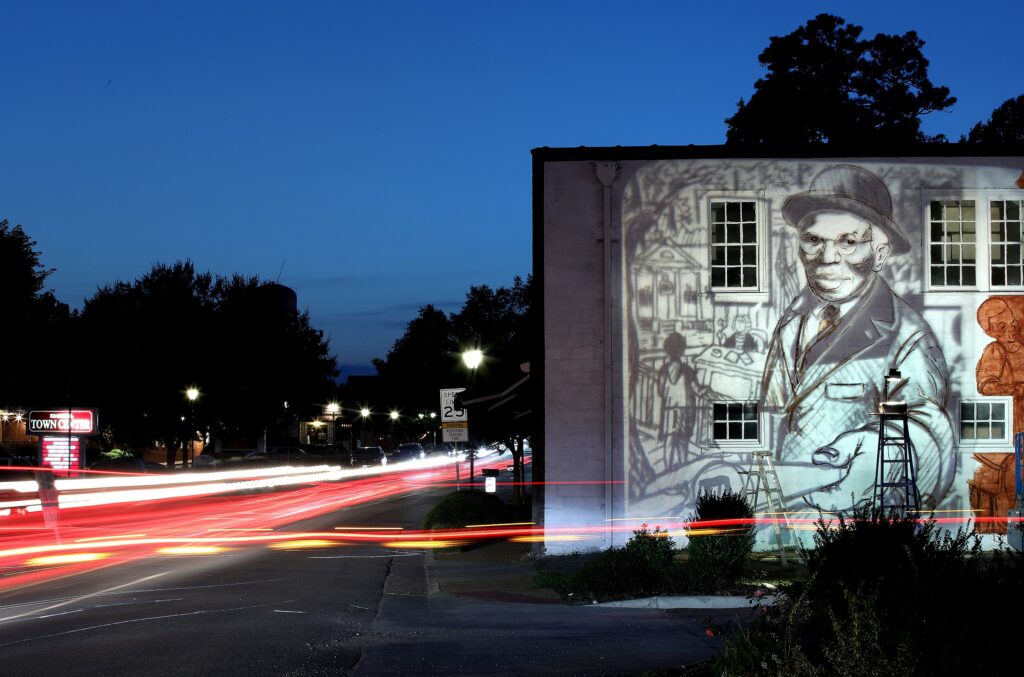 Head south for less than a mile and turn left on T.C. Walker Road to find Zion Poplars Baptist Church on the right, among the oldest independent African American congregations in Gloucester County dating back to 1866. The founding members met for services under seven poplar trees, four of which stand on the grounds. The church was constructed in 1894 and its interior was crafted by Frank Braxton, a former slave. The church is listed on the National Register of Historic Places.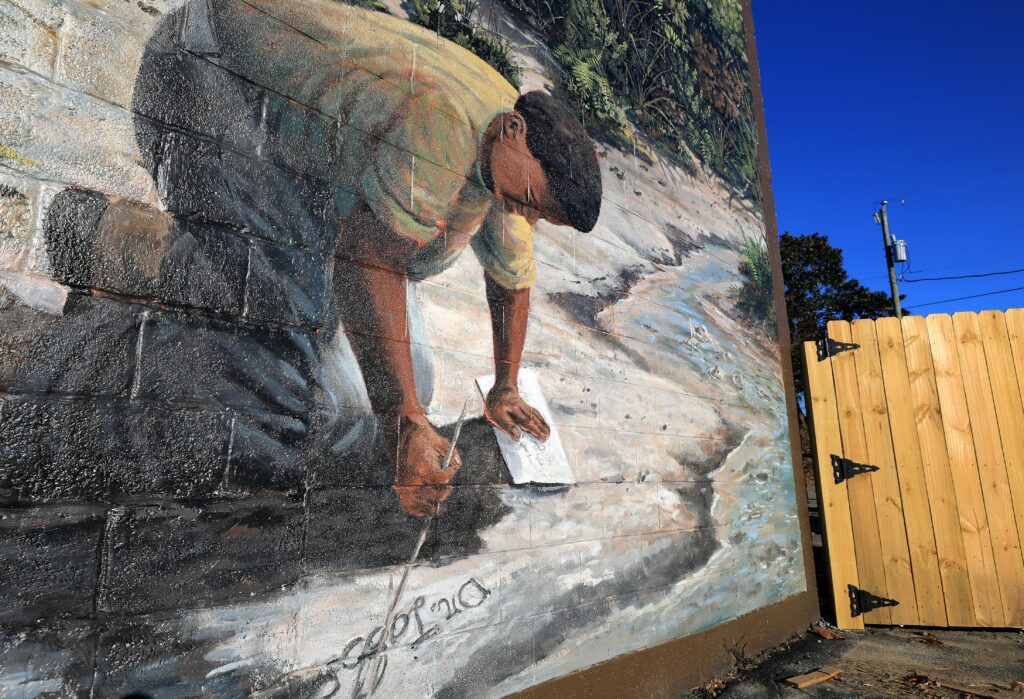 At 6099 T.C. Walker Road, you'll find the Thomas Calhoun Walker Education Center, established in 1921 as the first free public secondary school for black students in Gloucester County. Travel toward Route 17/George Washington Memorial Highway for 2.5 miles until you reach 4310 for another landmark, Woodville School, built in 1932 when African Americans struggled to find adequate public education. Credit Walker and Julius Rosenwald for the school's construction — one of seven built locally during that time but the only one remaining in Gloucester. Like all the schools of its kind, Woodville School had no electricity.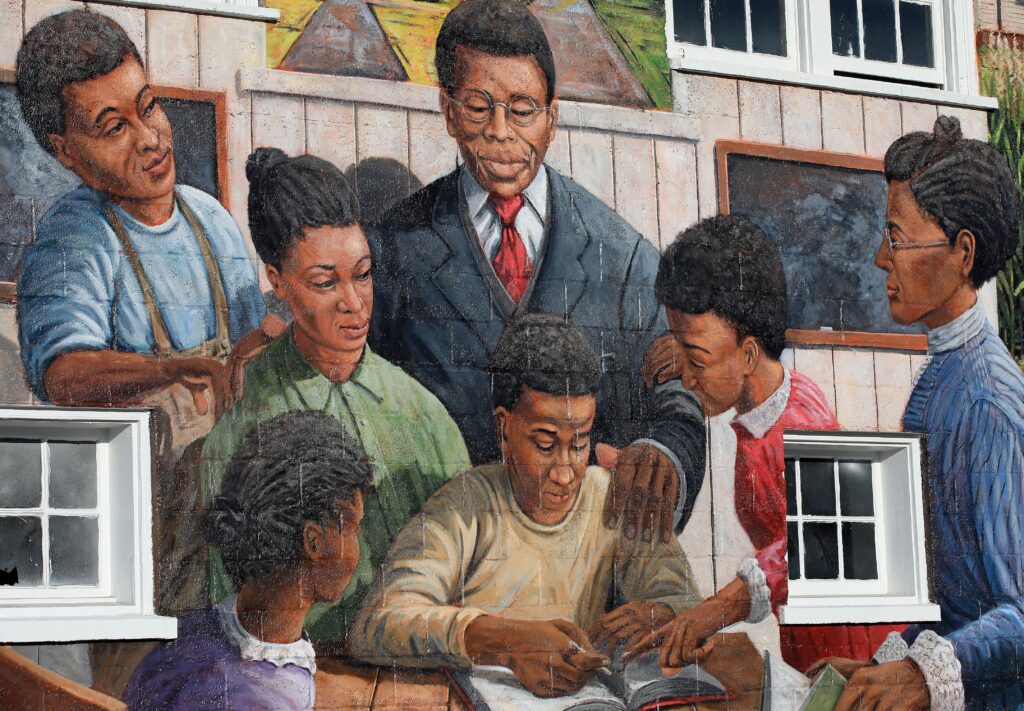 Continuing south on Route 17, turn right onto Hook Road for 2425 Hayes Road, site of the Hayes Post Office, which no longer exists. Here is where a young mother, Irene Morgan, boarded a Greyhound bus and along with another black passenger, refused to give up their seats so the whites that later boarded could sit down. After being arrested and jailed, Morgan appealed her case through the local, state and Supreme Courts, arguing it was a burden to interstate commerce for each state to have its own rules for seating passengers on interstate busses. The Supreme Court ruled in her favor in June 1946. Her case paved the way for Rosa Parks to take a similar stand 11 years later in Alabama.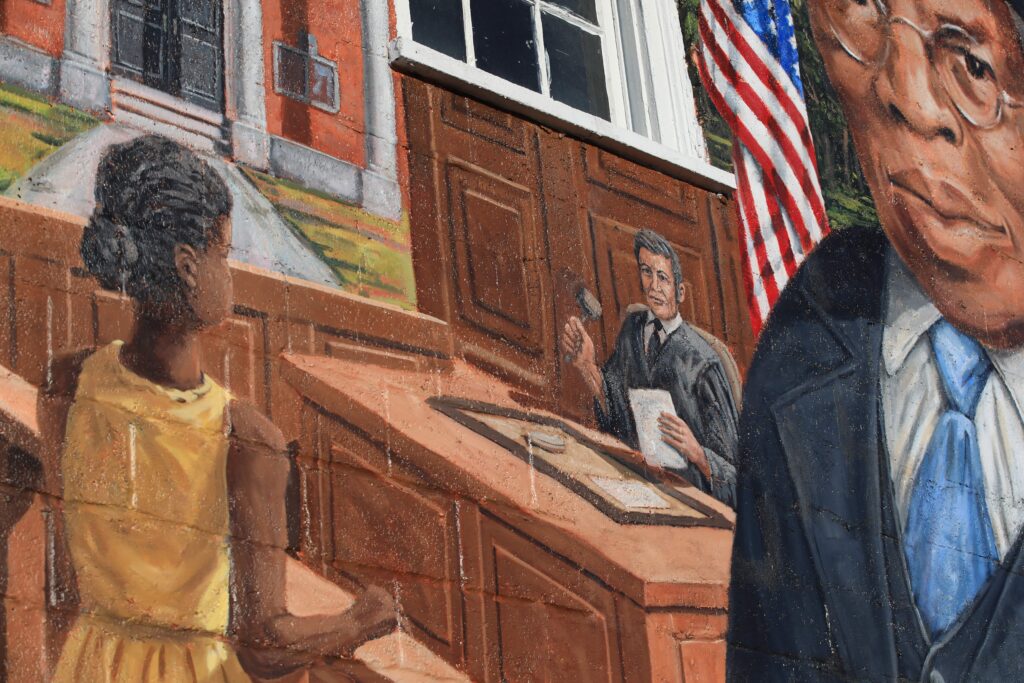 Going north on Route 17, travel 4.4 miles to Hickory Fork Road and turn left. Take that road 6.4 miles to Cappahosic Road and turn left.  Though no buildings remain, drive 1.9 miles to find the historical marker designating the county's first black secondary school, Gloucester Agricultural and Industrial School. The school opened in 1888 with four students and expanded rapidly with rigorous farming and academic programs. Frederick Douglass, James Weldon Johnson and Marian Anderson each paid visits to the school. Portions of the entrance columns, a bench and the foundation of the cafeteria remain.
Just fourth tenths of a mile down Cappahossic Road, turn right and find 6468 Allmondsville Road, the retirement home of Robert Moton, the second president of Tuskegee Institute who succeeded Booker T. Washington.  The site includes a full conference center with residential space —the United Negro College Fund was born here and the Greensboro Four strategized on how to desegregate lunch counters here. Martin Luther King Jr. is said to have drafted parts of his "I Have a Dream" speech under an oak tree that is more than 400 years old. Today the Gloucester Institute owns the property and remains committed to its legacy.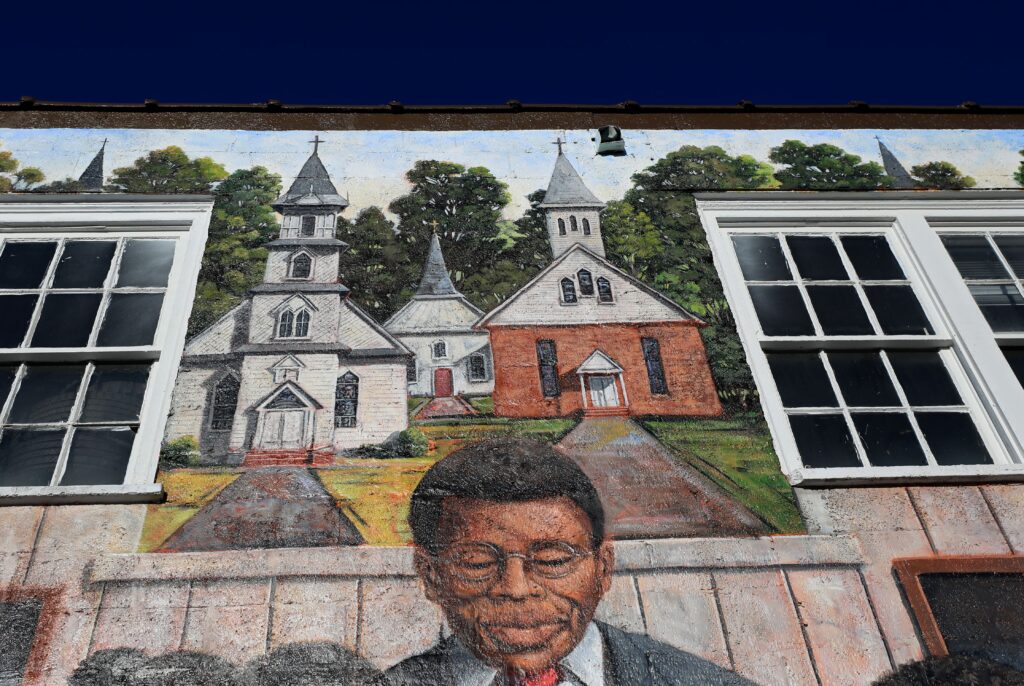 Continue a half mile down Allmondsville Road and turn right onto Ark Road. Follow for 2.8 miles until it intersects with Hickory Fork Road and turn left. At 2978 Hickory Fork Road, you'll find Bethel Baptist Church, one of several black churches created during the Reconstruction era. The current building dates to 1889.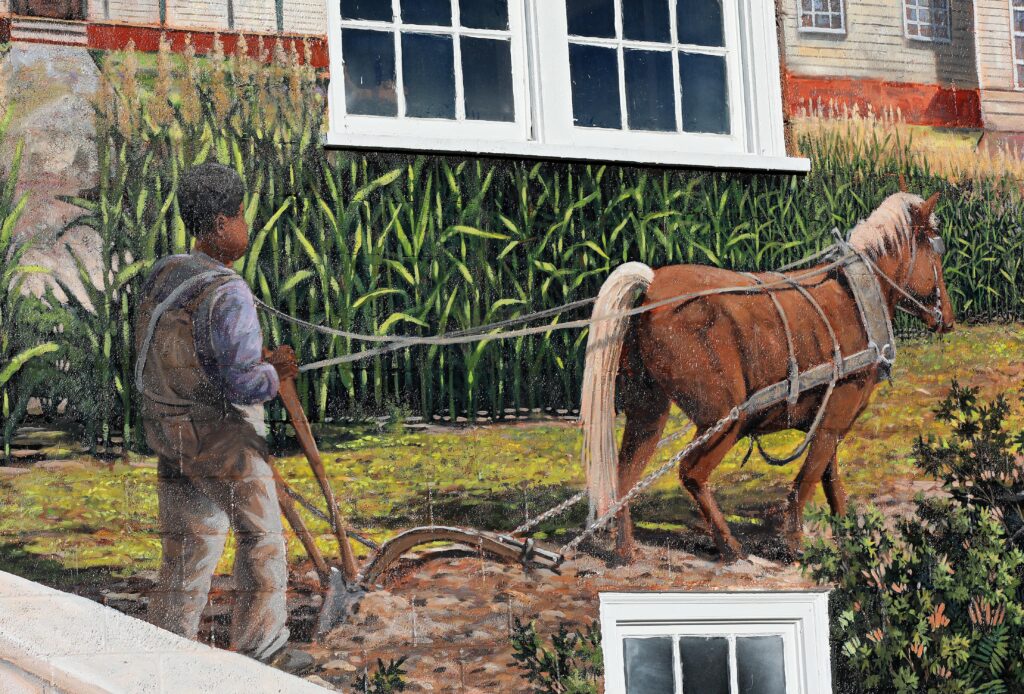 Finally, return to Ark Road and follow to Route 17 north. Drive 5.2 miles to Adner Road and make a left. One mile down is the bridge between King and Queen and Gloucester County and what's known as The Servants Plot, which refers to an insurrection by indentured servants against their masters, set to occur on Sept. 13, 1663. The plot was discovered and never happened, though is believed to be the first serious conspiracy involving black servants. The incident is dramatized in the novel "Prisoners of Hope."
All photos featured in this story are from the mural on Gloucester Main Street depicting the life and legacy of T.C. Walker.